Additions will help the Alliance support companies that are building revenue, creating jobs and transforming the global cleantech economy.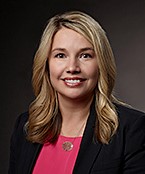 Sharelynn Moore
VP of Global Marketing
and Public Affairs
Itron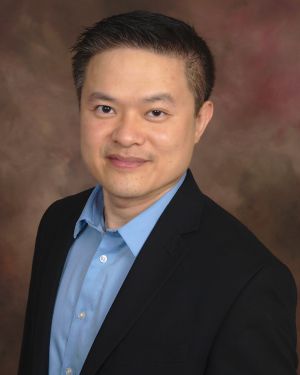 Andrew Vuong
VP of Business Development
EDC of Seattle & King County

CleanTech Alliance elected Sharelynn Moore and Andrew Vuong to its Board of Directors. Moore serves as Vice President of Global Marketing and Public Affairs for Itron and Vuong is Vice President of Business Development for the Economic Development Council (EDC) of Seattle & King County.
"Sharelynn Moore and Andrew Vuong bring a tremendous amount of insight and experience to the CleanTech Alliance Board of Directors at a time when our industry sector is gaining global momentum in multiple market sectors," said Steve Klein, CEO of Klein Tech Advisors Group and Chair of the CleanTech Alliance Board of Directors. "With their help, the CleanTech Alliance will continue to offer support and guidance as our region transforms the global cleantech economy."
Sharelynn Moore has more than 20 years of experience in the energy and technology sectors. At Itron, she is responsible for all global marketing and public affairs activities, including development of strategic marketing objectives, oversight of internal and external communications and management of external affairs, community investment and government relations. Prior to joining Itron, Moore held marketing and product management roles at Avista Corporation and Micron.
Andrew Vuong is a seasoned business development executive with more than 14 years of experience across the financial services, manufacturing, media and e-commerce industries. At the EDC, he leads the business development team and efforts to expand the organization's reach across Seattle and King County. Vuong spent nine years in China and Vietnam working with nonprofits, startups and Fortune 500 companies. Most recently, he helped established consumer brands reach the 1.3 billion Chinese consumers through a turnkey e-commerce solution.
"The CleanTech Alliance Board of Directors is made up of industry leaders committed to helping cleantech companies build revenue and create jobs," said J. Thomas Ranken, President & CEO of the CleanTech Alliance. "Sharelynn and Andrew fit well within that group and will play invaluable roles in guiding our organization to new levels of growth and success."
The full Board of Directors member list is available on the CleanTech Alliance website.
About the CleanTech Alliance
CleanTech Alliance is a cleantech trade association representing 300 businesses and organizations. Founded in 2007 by business leaders, the Alliance facilitates the generation and growth of cleantech companies, jobs, products and services to advance the cleantech economy. The Alliance offers a range of business services and benefits uniquely designed to help businesses gain visibility, access services at a lower cost and benefit from public policy advocacy. Learn more at www.CleanTechAlliance.org.
For the latest CleanTech Alliance news and updates, follow us on Facebook, Twitter and LinkedIn.