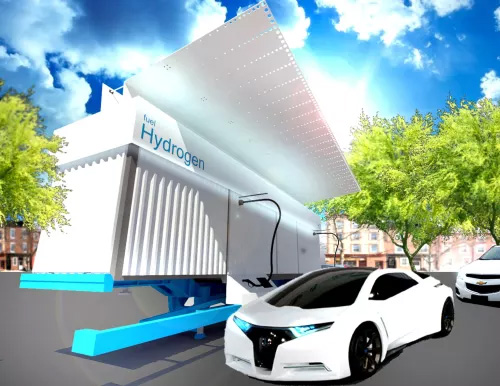 Giving Tuesday offers a fresh opportunity to support emerging clean technology after an exhausting Black Friday and Cyber Monday effort. This year, Washington State University is highlighting its H2-Flo team. We encourage you to give big!
Dozens of auto manufacturers are designing hydrogen-powered vehicles with three models currently for sale in the U.S. But, there are currently no plans to build hydrogen refueling stations in the Pacific Northwest to meet the anticipated demand for these cars.
To address this need, the student-led H2-Flo team at Washington State University (WSU) is developing an innovative hydrogen refueling station that utilizes a WSU patent-pending cooling system. The team's design won the 2014 International Hydrogen Student Design Competition in addition to a major research grant from the National Renewable Energy Laboratory (NREL). Housed within a recycled shipping container, the system can collect hydrogen from many sources and is designed to be low-cost, low-maintenance, transportable, and readily mass-produced.
Learn more about the hydrogen refueling station and H2-Flo team at HYPER Lab and Innovation for Sustainable Energy Club. Please support the team and help WSU build the first hydrogen refueling station in Washington!