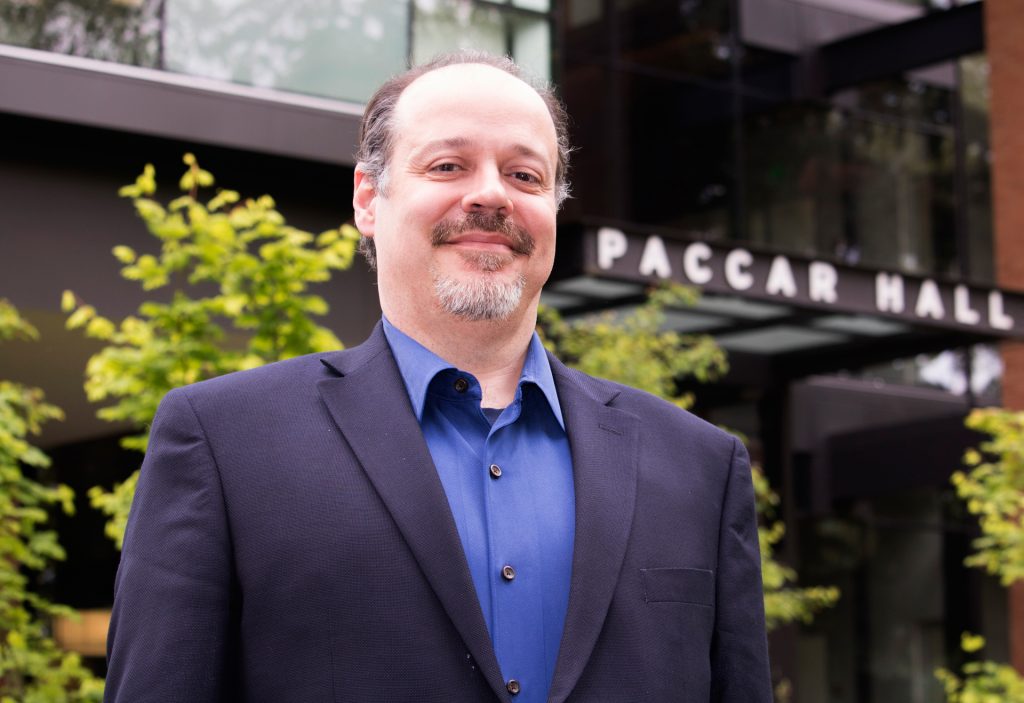 Rob Adams, a Seattle angel investor, startup mentor, and former Cisco acquisitions manager, is slated to become the next director of the Foster School's Buerk Center for Entrepreneurship.  Adams will succeed Connie Bourassa-Shaw, who is stepping down at the end of June to become the part-time executive director of Foster's new Master of Science in Entrepreneurship degree program, before retiring.
"Rob has 18 years of experience at Cisco," said James Jiambalvo, Dean of the Foster School of Business, "where he worked on due diligence related to 73 tech acquisitions. Since leaving Cisco, he's been an advisor to start-ups in Seattle and the Bay Area, an angel investor, and a consultant to venture capital and private equity clients. Our priority for this position was to find someone who is well connected in the Seattle entrepreneurial ecosystem, who loves working with students, and who can continue to expand entrepreneurship across the University of Washington. Rob's that person."
Jiambalvo explained that the search committee was "very deliberate in its search, and wanted to ensure that the new director had a strong focus on supporting highly creative and innovative students."
In addition to his Cisco and Seattle startup experience, Adams has been a Buerk Center mentor in the Jones + Foster Accelerator and is currently teaching the undergraduate "Creating a Company" course. "While classroom experience wasn't a prerequisite for the director position," said Professor Suresh Kotha, who chaired the search committee, "seeing Rob's teaching success convinced us that he's equally adept within a university environment as he is a corporate one."
Adams will begin his new job in June. "I'm thrilled by this opportunity," he said.  "I'm grateful for this chance to build on the exceptional foundation that is the Buerk Center, constructed and nurtured by Connie. I'll do my best to continue and expand on that work, as entrepreneurship becomes increasingly important for students' future successes, regardless of their chosen careers."
The Buerk Center for Entrepreneurship's mission is to integrate entrepreneurship into the fabric of the University of Washington and invest in those students who want to shape the future. Ranked  in the top 20 in entrepreneurship education (in the top 10 among public universities) by US News & World Report, the center offers students a practical coursework in entrepreneurship, competitions that provide visibility for student ideas and companies, and ample avenues for networking with the Seattle startup community.