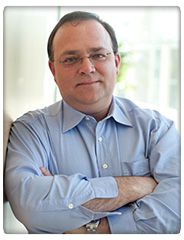 CleanTech Alliance announced that Leonard Rainow, Chief Technology Officer of GE Energy Connections, will keynote the CleanTech Innovation Showcase 2017 on June 26 in Seattle. Rainow will substitute Steven Martin, GE Energy Connections' Chief Digital Officer.
Energy Connections is GE's electrification and automation business, bringing the world reliable, efficient energy that enables utilities and other customers to manage electricity from the point of power generation to the point of power consumption. The company is an $11 billion global business with 45,000 employees who work across 150 countries. 
As Chief Technology Officer, Rainow is responsible for technology strategy of GE Energy Connections Digital. Prior to this role, he served as Chief Technology Officer for GE Grid Software Solutions and Executive Engineering Leader for GE Digital Energy. With more than 25 years of experience in enterprise software, Rainow served leadership roles for public and private software companies in Silicon Valley, such as Oracle, PeopleSoft, Manugistics, Selectica, iMany and others.
Leonard Rainow is joined by Dr. Mark Peters, Director of the Idaho National Laboratory, and Dr. Johanna Wolfson, Technology-to-Market Director for the U.S. Department of Energy's Office of Energy Efficiency and Renewable Energy. Held June 26, 2017, at the Bell Harbor International Conference Center in Seattle, the CleanTech Innovation Showcase is the region's premier one-day conference focused on technology and business innovation. The event convenes 500+ cleantech industry leaders, investors, policymakers and media. More than 75 companies were featured at last year's event, including 24 presenting companies.
CleanTech Innovation Showcase registration is now open. Additional branding opportunities are available through several customizable sponsorship and exhibit packages. Contact Kate Roze at kate@www.cleantechalliance.org or 206-389-7255 to build a package to meet your branding needs.
About the CleanTech Alliance
CleanTech Alliance represents more than 300 member companies and organizations across the Northwest region. Founded in 2007 by business leaders, the organization facilitates the generation and growth of cleantech companies, jobs, products and services to advance the cleantech economy. CleanTech Alliance offers a range of business services and benefits uniquely designed to help businesses gain visibility, access services at a lower cost and benefit from public policy. Learn more at www.CleanTechAlliance.org.
For the latest CleanTech Alliance news and updates, follow us onFacebook, Twitter and LinkedIn.