Ramkumar Krishnan of NantEnergy Named New Entrepreneur-in-Residence at Washington Clean Energy Testbeds
Ramkumar Krishnan, chief technology officer at NantEnergy (formerly Fluidic Energy), an Arizona-based company that produces grid-scale, rechargeable metal-air batteries, is the new Entrepreneur-in-Residence (EIR) at the Washington Clean Energy Testbeds. As an EIR with the Testbeds, an open-access facility for developing and testing energy devices and systems near the University of Washington (UW) in Seattle, Krishnan advises early-stage, cleantech startup companies on, and mentors entrepreneurs in: team formation, product development, strategic marketing, fundraising, manufacturing strategy, and business development. His office hours are free and open to aspiring and established cleantech entrepreneurs or business teams, and take place weekly via phone and monthly in-person at the Testbeds.
"The Washington Clean Energy Testbeds is an amazing resource for clean energy innovators and I jumped at the opportunity to join the team and help cleantech startups get their ideas off the ground," said Krishnan. "As a cleantech entrepreneur myself, I'm eager to help others navigate the market and avoid the many pitfalls to starting a new tech company."
Krishnan brings over 20 years of leadership and expertise in energy storage, generation, and conversion technologies to the Testbeds. In his 10 years at NantEnergy, he has led the product and R&D teams in the development of the company's rechargeable and long-duration Zinc-air energy storage technology. The company now has over 100 patents and over $200 million invested in advancing this technology.
"Ram's deep knowledge of the science and engineering and business strategies behind cleantech R&D will be invaluable to innovators inside and outside the Testbeds seeking to turn their ideas into a deliverable product," said Washington Clean Energy Testbeds Technical Director Devin MacKenzie. "He's just one more special resource we're offering to help accelerate cleantech in the Pacific Northwest and beyond."
Prior to NantEnergy, Krishnan was a member of the technical staff in the Energy Technology Laboratory of Motorola's Embedded Systems Research Laboratories in Tempe, Arizona. He has also served as a lecturer in the Department of Electronic Systems at Arizona State University. Krishnan received his Ph.D. in materials science and engineering from MIT; an M.S. in chemical engineering from the University of Florida; and a bachelor's degree in chemical and electrochemical engineering from the Central Electrochemical Research Institute in Tamil Nadu, India. He holds several patents from both NantEnergy and Motorola in the areas of energy storage and fuel cells.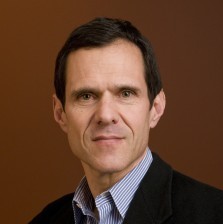 Krishnan works alongside the Testbeds' first Investor-in-Residence, Jeff Canin, who joined the team in 2017. Canin is a member of the Board of Directors at E8, a cleantech-oriented angel investment group, and a co-manager of E8's venture fund. Canin provides free consultations on funding proposals, financial strategy, fundraising, and strategic partnerships to cleantech entrepreneurs and startups via regular office hours at the Testbeds. In this role, he has also hosted several events with other E8 members for the cleantech community on identifying funding sources and raising startup financing.
"Entrepreneurs will benefit from feedback from both of us—a successful entrepreneur like Ram and an experienced investor," Canin said. "Through the Testbeds, we want to help these critical clean energy technologies get to market quickly."
Prior to E8, Canin was a general partner of Efund LLC, a venture capital fund focused on early-stage software and telecom investments, and previously worked for US Venture Partners, one of the largest California-based venture capital firms.
Krishnan's appointment follows that of John Plaza, the Testbeds' first Entrepreneur-in-Residence. In 2017, Plaza became CEO of Membrion — a UW spinout company focused on ceramic membrane solutions for clean water, lower-cost grid storage solutions, and longer lasting batteries. Plaza was introduced to Membrion at the Testbeds, where the company is a user.
To set up office hours with Krishnan or Canin, contact Washington Clean Energy Testbeds Managing Director Mike Pomfret at mpomfret@uw.edu.
About the Clean Energy Institute
The Clean Energy Institute (CEI) at the University of Washington (UW) was founded in 2013 with funds from the state of Washington. Its mission is to accelerate the adoption of a scalable clean energy future that will improve the health and economy of our state, nation, and world. To accomplish this mission, CEI supports the advancement of next-generation solar energy and battery materials and devices, as well as their integration with systems and the grid. The institute creates the ideas and educates the people needed to generate these innovations, while facilitating the pathways to bring them to market. cei.washington.edu
About the Washington Clean Energy Testbeds
The Clean Energy Institute (CEI) created the Washington Clean Energy Testbeds to accelerate the development, scale-up, and adoption of new technologies in solar harvesting, energy storage, and grid integration. This open-access facility in Seattle offers customized training and use of instruments for fabricating prototypes, testing devices and modules, and integrating systems. The facility also houses meeting and office space where users from academia and business work and collaborate. Through special events, Entrepreneur-in-Residence and Investor-in-Residence programs, and community-sponsored networking opportunities, the Testbeds are an active gathering space for cleantech innovators and investors. wcet.washington.edu
###