Source:  Yes on 1631, Sept. 20th, 2018.  Note:  The CleanTech Alliance statement on I-1631 can be found here.
Today, Expedia Group, REI, Virginia Mason, and Vigor joined a growing list of over 100 businesses to announce their support for I-1631, Washington's Clean Air and Clean Energy initiative. Businesses include Washington state leaders in technology, outdoor recreation, health, and manufacturing.
Endorsing businesses came from across the state; from Renewable Energy Group in Grays Harbor, Ellensburg Solar in Kittitas County, Mountain Gear in Spokane Valley, Chuckanut Builders in Whatcom County, Carbon River Doors in Orting, and Mazama Country Inn in the Methow Valley.
Other major state employers include, Sellen Construction, NBBJ, LMN Architects, Red Hook Brewing, MacDonald Miller Facility Solutions, McKinstry, Ameresco, A&R Solar, Cedar Grove Composting, Fremont Brewing, Puget Sound Solar and PCC Community Markets.
"The health effects of a changing climate are already being felt in Washington. Smoke from wild fires these past two summers, which worsen respiratory and cardiovascular illnesses, are just the most visible recent impacts. Medical studies estimate the global health burden of air pollution to be 6.5 million premature deaths per year. That is more than the deaths caused by HIV/AIDS, tuberculosis and malaria combined. We need to reduce fossil fuel use now to keep air pollution and an unstable climate from becoming increasingly worse for our children and grandchildren" said Gary S. Kaplan, MD, Chairman and CEO, Virginia Mason Health System.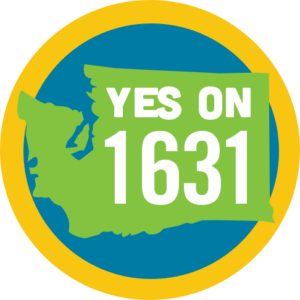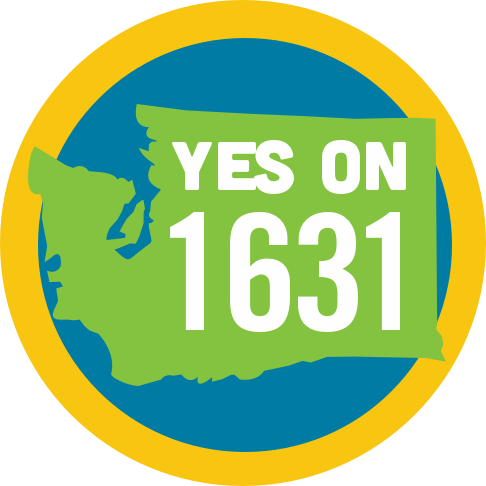 "As the world's travel platform, Expedia Group proudly supports initiatives that protect natural resources for future generations of Washingtonians and global travelers alike," said Amanda Pedigo, Vice President of Government and Corporate Affairs, Expedia Group. "That is why we strongly support I-1631 efforts to keep Washington state vibrant, clean and healthy for everyone who lives here and the millions of people who visit our state every year. This initiative aligns with Expedia Group's commitment to offset the environmental impact of our corporate footprint. We look forward to continued engagement on these critical issues."
With over 2 million members in Washington state alone, REI has a decades long history of stewardship and advocacy for state natural resources and outdoor spaces. They laid out their support for I-1631 in a piece on the REI Co-op Journal.
"Washington state's natural beauty attracts people from all over the world and it has a real economic benefit to our state. Outdoor recreation generates $2.3 billion in state and local tax revenue from a vibrant outdoor industry that employs at least 200,000 Washingtonians," said Marc Berejka, Director of Government and Community Affairs at REI. "This is not a niche or partisan effort. 1631 is a choice to take action for our collective future."
Vigor is the leading provider of shipbuilding, complex fabrication and ship repair and conversion in the Pacific Northwest.
"One of Vigor's core values is "Love". That means we care about the people we work with and the world we live in. We wholeheartedly endorse I-1631 and the cleaner energy future that will follow," stated Frank Foti, President and CEO of Vigor. "We believe I-1631 is also an important investment in climate friendly innovations.  These investments will create jobs which is good for Washington's economy and consistent with our state's values as well."
Business support includes:
A&R Solar
Alice T. Hellyar Design LLC
All Cities Solar & Electric
Ameresco Inc.
American Alpine Institute
Arlington Electric & Solar
Artisan Electric Inc.
Atalier Jones LLC
Balderston Associates
Batt + Lear
Ben and Jerry's
Beneficial State Bank
Big Chickie
BrightWork Builders LLC
BYD Company
C+CCamp Creative
Carbon River Doors
Cascadia Consulting Group, Inc.
Cascadia Solar
Cedar Grove Composting
Chapter 3 Copyediting LLC
Cheryl Heinrichs Architecture
Chuckanut Builders
Clean Technology Partners
Collaborative Efficiency
Columbia City Bakery
Cypress Creek Renewables
Derby Canyon Natives
Digs Showroom
Dog Enterprises Inc.
Ducoterra
Eco Consulting
EcoPower Development
Ecotech Solar
Ecotope Inc.
Energy Efficiency Finance Corps
EnergySavvy
EVgoEvo
Expedia
Fire Mountain Solar LLC
Fremont Brewing
Full Circle Environmental Inc
Green Canopy
Grounds for Change
Groundwork Strategies
Hammerschlag and Co
Jourdan HVACR Consulting
LD Arch Design
LMN Architects
MacDonald Miller Facility Solutions
Mahlum Architects, IncMazama Country Inn
McKinstry
Meadow Creature LLC
Merrill Images LLC
Mighty House Construction
Miller Hull Partnership
Mithun
NBBJ
Mountain Gear
Neoen U.S. Inc.
Nicholson Kovalchick Architects
Northwest Renewables
Pepper Sisters Restaurant
Power Trip Energy
Proterra Inc
PSR Mechanical
Puget Sound Cooperative Credit Union
Puget Sound Solar
Pyramid Communications
Redhook Brewing
REI
Renewable Energy Group
Resources Generation Seattle
Scope 5
Seattle Bouldering Project
Sellen Construction
Seventh Generation
Shift Zero
Spoon Full Farm
Solar Washington
SolTerra Solar
Sound Sustainable Farms
Steinbrueck Urban Strategies, LLC
Sun Path Electric
Sunbridge Solar
Sunergy Systems Inc
Sunshine Construction LLC
Ten Directions Design, Architects
Tutta Bella
Vigor
Virginia Mason
Western Solar Inc
Whitney Architecture
Zunum Aero
(+14) Ethan Stowell Restaurants
 Contact: Nick Abraham, Communications Director, Yes on 1631 | 425-761-9368 | nick@yeson1631.org