Source:  Rob Curley, Spokesman Review, October 28, 2018.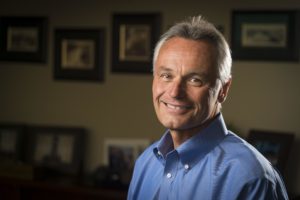 Leading a company through something as transitionally massive as a new ownership structure is never a cakewalk. But leading one of your hometown's most iconic companies – which also happens to be one of the only places you've ever worked – through something like that makes everything incrementally more difficult.
Unless you're Avista Corp. CEO Scott Morris.
That doesn't mean Avista's pending sale to Toronto-based Hydro One Ltd. is exactly easy for Morris, either. It just means his perspectives on the company's inner workings, its relationship with the community and its employees, as well as his grasp of its predecessor Washington Water Power's intricate history put him in a unique position to help Avista pull off the rarest of mergers – one that's a possible win-win for all involved.
If Washington regulators approve the sale, when it's all said and done, Hydro One gets much-needed growth in the United States, while Avista gets corporate safeguards that should keep the utility's headquarters and large workforce in Spokane for generations.
Spokesman-Review Editor Rob Curley recently spoke with Morris for a podcast that touched on several aspects of the sale, including what it means to the community where Morris was raised and went to school. Below is a partial transcript of that discussion, edited for length and clarity.