Presented by Justin Lee
Recap by guest-contributor Sarah Pristash, NSF Graduate Research Fellow, Department of Chemistry, University of Washington Seattle.
Justin Lee spoke for EagleView on how their company can collect data on shading to optimize the placement of solar panels on rooftops. EagleView is a local company that takes photos of rooftops from planes. Through their project SunSite Complete, EagleView uses imagery to extract data, generating a precise 3D model of a roof. This gives context of not only the building of interest but the world around this building, such as trees or other buildings that can cast shade. They can then track the sun through the sky and see which parts of the roofs are shaded and when so that solar production can be maximized. An analysis by DNVGL showed that the EagleView method is as good as an on-site shading measurement. Using collected rooftop data speeds up and simplifies the sales process. The work EagleView is doing lays the foundation for an automated system design. This also contributes to derisking the solar lifecycle, as a solar system is intended for decades of use once installed.
Click here to view the slides from the presentation.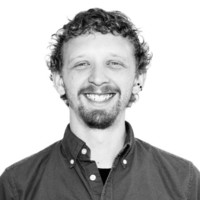 Justin Lee leads the Solar and Energy product development at EagleView Technologies . He has worked in the sustainability and clean energy industry for over a decade, with the last 5 years focused specifically on the intersection of Distributed Energy Resources and software. Prior to EagleView he led sustainability initiatives at one of the largest wine companies in the country, including one of the first large scale, multi-facility energy storage implementations for demand control. Justin has watched the solar industry go from the "high cost but preferred" option, to the cheapest source of power in the world, and he's excited to help the industry grow rapidly into the default power source for the world.