By Steven Klein, Principal at Klein Tech Advisors Group and Private Equity Investor, April 6, 2020.

It is hard to find a business sector that has not been negatively impacted by the Coronavirus (Covid-19) pandemic. Much value has vanished almost instantaneously in global stock indexes, currencies, bonds, and commodities. However, as consumers rush to the store to buy groceries, we have seen commodities like orange juice, wheat, soybeans and corn actually gain or only fall slightly in comparison to the S&P 500, Bloomberg Commodity, Russian Ruble or other financial indices.
Some observers, myself included, believe that agricultural-based investments have seen much less negative impact as a result of the current pandemic and should rebound relatively quickly because as they say – everyone has to eat! I further believe that start-ups and established agricultural companies that embrace and support strong sustainability practices will see even more enthusiasm from consumers as well as investors, as the pandemic subsides and things get back to the "new normal". The "new normal" is likely to be reflective of an awakened consumer base more attuned to the existential threats we all face, and finally owning-up to the climate crisis as well as all the other environmental problems from plastic pollution to clean water.
Growing concern among consumers, over the impact that their lifestyle choices have on exacerbating environmental degradation, as well as their own long-term health, is translating into changing buying patterns across all areas of commerce. This provides unique opportunities for companies that can deliver a quality product having the same or better nutritional value as the traditional option, but in a more sustainable manner. Prior to the current pandemic, this trend was already taking place in the sectors of nontraditional plant-based meat and indoor/vertical farming, which have seen significant U.S. investor interest (i.e., Beyond Meat, The Meatless Farm, AeroFarms, Urban Crop Solutions, etc.). Vertical farming, in particular, has gained substantial investment interest in urban areas because it can reduce distribution costs while at the same time lower emissions, create more supply chain resiliency and significantly reduce water consumption and runoff while providing a higher-nutrient natural food product.
Even before the Coronavirus opened our eyes for the need to have updated resiliency and supply-chain strategies, most forward-thinking investors and CEO's were already beginning to rethink their approach to sustainability and resource utilization. For example, renewable energy investments had already become viewed by savvy investors as environmentally and financially friendly low risk options at a time of extreme market volatility. Now, some investors are waking up to the realization that smart sustainable agriculture investments are just as good or better long-term bets than energy. Unfortunately, renewables must now deal with an overabundance of low-priced oil and gas but there is no alternative to food. There are a number of prominent investment firms that have implemented sustainability screens into their due diligence process. Investors are also thinking strategically about how their investment portfolios are going to be impacted by climate change and other global disruptors into the future.
The Covid-19 Pandemic, Climate Challenge and other sources of environmental degradation have several unfortunate features in common. One of those reminds me of the old real-estate industry adage – "Its location, location, location!" During the pandemic there have been reports of stockpiles of needed products but the constraining factor has been in transportation. Correspondingly, when it comes to carbon producing sources, transportation is one of the significant contributors. In addition, businesses are now questioning if it still makes sense to depend on supply chains located far away and especially those in countries that are more susceptible to catastrophic disruption. We have seen that supply chain problems can occur anywhere in the world, not just Third World countries. For example, France, known for its wine, is surprisingly considered one of the world's top ten largest wheat exporters but as it became one of the world's hotspots for virus infections it became nearly impossible to move its stockpiles of grain. These recently emphasized problems should drive both the smart business person and environmentalist to recognize that locating production and distribution facilities closer to end users makes both financial and environmental sense.
Over the past year or so there has been a surge of investment interest in the leading producers of insect protein. Insect farming for human consumption has long existed as an industry in developing nations, but now there is momentum in developed nations to utilize insects as a sustainable source of protein for the livestock, aquaculture and pet food industries. Today, insects are sustainably mass produced in environmentally controlled, highly automated and digitally monitored warehouses to provide critical protein ingredients in animal feed. Also, the byproduct of the insect growing process is a manure that can be used as a quality crop fertilizer. Like indoor vertical farming, insect farmers are betting the future of food production will take place in autonomous, industrial settings co-located with large population centers, or near livestock feed producers/users or co-located with farms where the crop waste feeds the insects and the insect manure fertilizes the crops. They are also betting that they can produce quality protein in a certifiably sanitized and sustainable way that is cost-effective and reliable. Farmed insects are unquestionably a better alternative than overfishing the oceans to produce fishmeal or overutilizing soymeal which does not provide all the essential nutrients that healthy animals require.
The population on the earth is expected to increase to 9 billion by 2050. The increasing demand for protein rich food from livestock, poultry, fish, and other aquaculture species, creates serious food security challenges for the future. The demand for production of insect protein is increasing due to its high nutritional value and low risk of transmitting infectious diseases. Insects contain more protein and low fat compared to other traditional sources and they can serve as a metabolically superior protein source in feed mixtures for livestock and pets. Insect farming also emits far less greenhouse gases, uses less land and consumes less water than conventional protein sources and can be grown on organic waste.
Insect farming entrepreneurs are hoping to capture some of the $500 billion annual world-wide animal feed market as well as participate as a protein supplier to the $75 billion pet food industry. In Europe alone there are over 50 insect farming companies that have collectively raised over $500 million to-date. One industry leading company located in France, Ynsect, last year raised $125 million, to further its production development. This takes Ynsect's total fundraising to an impressive $200 million since it was founded in 2011. According to Ynsect's CEO, Antoine Hubert, they have signed contracts with livestock feed, pet food and fertilizer companies totaling $100 million and have additional talks underway. Ynsect intends to build a minimum of 15 factories around the world over the next decade, including locations in North America.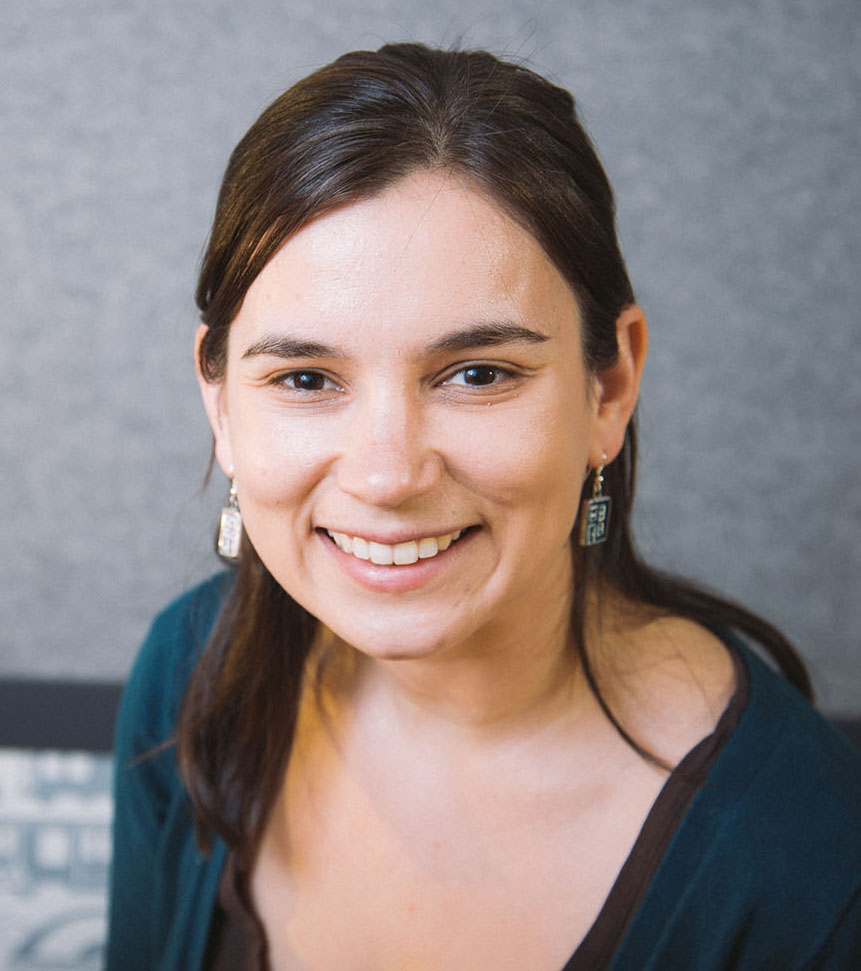 Another well-funded insect farming startup, AgriProtein, a venture headquartered in England, has raised over $130 million to-date and has offices in California, Singapore, Bangalore, Hong Kong and London. Canada's Enterra Feed has raised sufficient funds that conservatively place the company's valuation over $100 million. EnviroFlight, a U.S. midwestern startup, opened the first commercial insect facility in Maysville, Kentucky in late 2018. Fast forward just a few years and they were acquired at the beginning of 2020 by Darling Ingredients, a global producer of sustainable natural ingredients and specialty solutions.  As recent as March of this year, Rabo Corporate Investments, the private equity arm of Dutch lender Rabobank Group, made its first venture into the insect protein industry by buying a major stake in the Netherlands' insect farming start-up, Protix. Rabobanks' investment amount has not been disclosed but Protix just had its latest $45 million production facility come on-line several months ago. Another interesting industry play recently occurred when Cargill, a U.S. based global Agri-giant, last year put its stamp of approval on insect farming when it announced a strategic partnership with another French insect company, InnovaFeed. Tennessee based bioscience and agritech VC, Innova Memphis, and another major agriculture player, Wilbur-Ellis, are major investors in Seattle based insect startup, Beta Hatch. Beta Hatch, who has had several successful funding rounds, has operating production facilities in Seattle, but is also planning to launch its flagship commercial production facility this year in the states farming region in eastern Washington.
Cash is at a premium today. Investors have essentially applied the brakes on new private equity investments and instead are focusing their attention and resources on making sure their existing portfolio companies can survive the fallout from the pandemic. There is still a lot of investment cash sitting on the sidelines waiting to take advantage of lower company valuations, rebounding market confidence or other signals that indicate it is time to jump back in. I would suggest that now and ongoing into the future it is a great time to invest in insect farming. Agriculture based investments in startups such as insect farming are some of the few that provide a hedge against the kind of global disruptions, we have recently experienced and although a relatively early developing industry, it provides a lot of potential upside. Everyone needs to eat, even in a disaster scenario. There are uniquely beneficial protections that are inherent in utilizing strategically located insect farming as a supply chain resiliency tool.
My personal perspective is that insect farming will continue to grow in Asia and Europe, driven by the demand for sustainable quality protein and led by the existing well-financed dominant players. North America is behind both in terms of capital investment in insect farming and in having many companies that have grown to the point of having multiple commercial scale production facilities. As Americans wake up to the need to secure resilient food supply chains it should become abundantly clear that the U.S. is ripe for investment and expansion of its nascent insect farming industry. Acquisitions, partnerships, consolidation and expansions are some of the important strategies adopted by the existing insect feed producing companies. These strategies are essential to support ongoing research, business development, marketing and access to capital. It is possible that the better funded European and Asian companies could enter the U.S. market directly or acquire the few existing insect farming companies already established in the U.S. and Canada. Either way, as an investor, it is clear that the demand for insect farming will grow and there are many ways to secure an investment position to take advantage of these opportunities. The existing North American insect farming startups are essentially all continuously seeking to raise funds to grow their production capacity. It is clear that dependence on global supply chains are likely a thing of the past and while insect farming expands around the world the untapped capacity and interest of the U.S. is likely to shift into overdrive to meet the impending demand for sustainably produced protein that inherently does not have the potential to breed infectious diseases or place unsustainable demands on the ocean and productive crop farmlands.
I have talked about the "why" to invest but now I will briefly speak to the generic question of "who" to invest in. Investors should apply all their regular screening mechanisms and criteria but also realize that insect farming is basically highly mechanized manufacturing with a heavy dose of science. Heavy on the science of entomology and genetics as well as mechanical systems engineering and processing. Start-ups with a portfolio of patents and proprietary best practices are the most attractive. Also, companies that have research and data to support their insect breeding and rearing practices rise to the top and those that truly understand insect genetics are even better. Startups that are led by leaders who can understand the business side as well as the engineering and science are very important to ensure smooth integration and functioning across all aspects of the enterprise. The truth is that not everyone can write great software or invent a new gizmo but almost anyone can raise a bug or two. The challenge is reliably and consistently raising tons of them cost-effectively and of high nutrient quality. I often liken raising bugs to making cars, in a historical context. In the early automotive years all the cars were virtually handmade one-off products, which made them very expensive and not enough to go around to transform the market. So, horse transportation still dominated the transportation sector. Then along came Henry Ford and he revolutionized manufacturing to mass produce cars in an efficient and cost-effective manner and the market was transformed forever. That skill is needed to overcome the challenges of farming insects at commercial scale. Finally, an investor should focus on startups that have produced significant quantities of insects and have contractual customer relationships and leverageable partnerships that provide some level of revenue, cost-sharing and access to capital.
So bottom line is that investing in insect farming makes sense anywhere in the world but especially in North America, which is behind Europe and Asia but is likely to soon become a major focus.
In closing I would add, the coronavirus outbreak is certain to act as another wakeup call on the importance of U.S. food production and resiliency. All of us should have a heightened sense of responsibility to be more thoughtful regarding our daily lifestyle choices and decisions, knowing that in aggregate, they have national and global implications. I hope I have raised your knowledge and interest in insect farming and the importance of how we produce food, where we buy it and what food is eaten, either by us, our pets or the meat we humans consume.
Note: Steve Klein is a retired Electric Utility Executive who is a recognized leader in the research and development of clean energy technologies and is currently a Principle with Klein Tech Advisors Group. Mr. Klein is also a past Chairman of the Board of the Clean Tech Alliance and a Member of the nonprofit Hotrock Energy Research Organization (HERO). Mr. Klein is also an active angel investor and served as the Lead Investor for funding the insect farming company, Beta Hatch, and currently sits on the Beta Hatch Board of Directors.