Succeeds the Alliance's First President & CEO, Tom Ranken
The CleanTech Alliance Board of Directors has appointed Mel Clark as their new President & CEO effective April 15, 2020. Mel is succeeding Tom Ranken after nearly ten years of service, and who is now retiring.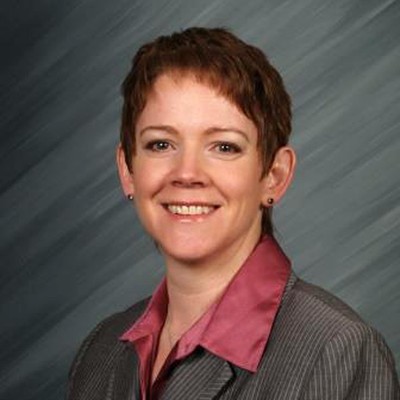 Mel Clark is a leader with 20 years of nonprofit experience, as well as for-profit business experience in real estate and human resources. She has a demonstrated track record of strong fiscal stewardship, program development, and capturing institutional knowledge and procedures. She has served on various non-profit boards, and, professionally, comes to us most recently from leading the Northwest Ultimate Association, serving 10,000 members in the greater Seattle area.
She has an 18-year-old daughter, and a 21-year-old son, seniors in high school and college graduating – virtually – this June.  
She was born in Massachusetts, raised in Kansas, spent summers on the beach in Connecticut, and attended colleges in New York and Washington. She is a life-long learner, and loves to read, travel, cook, bake, and garden, and enjoys hiking, yoga, swimming, and tolerates running (long enough to finish a marathon in 2017).
"We are well poised to be a key factor in a new acceleration of the cleantech sector," said Mel. "We have a fantastic membership, board, and staff. I am thrilled to take on this leadership role and help make a huge impact on the growth of jobs, companies, and a cleaner environment."
"We were thrilled with the fantastic quality of nearly sixty truly superior candidates that expressed interest in this leadership role," commented outgoing CEO Tom Ranken. "Mel rose to the top of a great group and we are truly grateful that she has agreed to take on this role and work with us."
"The board and I are thrilled to begin this new chapter with a truly gifted leader," said Reeves Clippard, Chair of the Board of the CleanTech Alliance and founder and CEO of A&R Solar. " I am looking forward to working with her and continuing to build the cleantech sector throughout our regions."
The CleanTech Alliance represents over 400 member organizations spanning ten U.S. states and three Canadian provinces. Founded in 2007 by business and cleantech leaders, the Alliance facilitates the generation and growth of cleantech companies and jobs through a variety of educational programs, research, products, and services.
For more information, contact Tom Ranken at tom@cleantechalliance.org.