By J. Thomas Ranken, May 29, 2020.
Well, today is my official last day on the payroll of the CleanTech Alliance. It has been ten years!
Allow me a few parting shots…..
First, I have been blessed to work with some extraordinary people.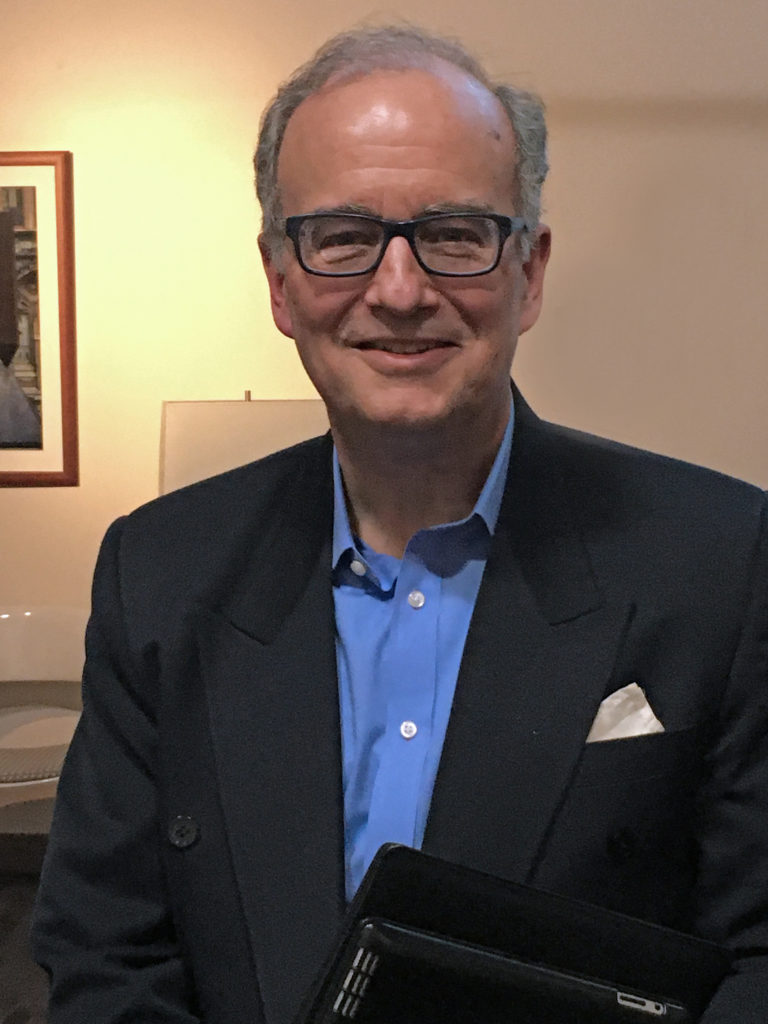 The staff has always been extraordinary. Thank you to everyone with whom I have worked. The current crew is just terrific: Rachelle Ames, Jon Okun and Lindsay McCormick. It has been my privilege in the past to work with some outstanding people: Gabe Boeckman, Kelsey Miller Gulsrud, Nikki Proctor, Sharon Schierle, Maureen Takaoka and a host of interns and others. One of our board members once described us as the strongest NGO team that he had ever seen. I think he was correct.
I have been blessed to have had boards of directors that worked extraordinarily well together. We always pulled in the same direction: To build the CleanTech sector, create jobs, and impact on climate. I have always thought that a board member that will put in three hours a month working with us is worth gold—we have a lot of gold. Thank you!
Most importantly, we have had the blessing of committed members. They have ranged from the biggest company in the state to lots of startups. All of them have had their ups and downs in the past decade, yet they steadfastly supported our efforts. Thank you!
In 2010, I started this job in a small office filled with EDC files that no one wanted and 35 members. Today, the CleanTech Alliance boasts over 1,000 members in more than ten states and provinces. I would guess that this is due to a couple of things:
It is critical in any organization to focus on bringing value to its customers—in this case, our members. In our case, I describe this in a one-word mission: Jobs. We have always done our best to help our members get started and to succeed.
Our board and I also agreed on a proposition that is pretty rare in our nation today: We would endeavor to listen to all sides of issues and try to learn from different perspectives. I think this served us well in truly creating a big tent where members learned to work with each other—and get things done.
Finally, we tried to do this in a way that our members enjoyed. Truly successful organizations—and particularly non-profits—need to achieve their mission and provide a platform where people can have fun working together. It is hard to be successful if no on shows up. A sense of humor is an important asset.
Has it had an impact? I think it has. We have had an impact helping a lot of startups get going in our region. We have been instrumental in the passage of the Clean Energy Fund in Washington four times. We have provided a platform of events for members to get to know one another, learn from each other. and to begin in collaborate. We have been able to create recognition for our members. Many of our members have been able to provide health care for their employees through our health trust. We have learned much that has enhanced our knowledge and understanding of the sector, which has led insights that give us the opportunity to accelerate our impact. Our research institutions and entrepreneurs have advanced significantly in the past decade—laying the groundwork for future commercial success in renewables, advanced grid management, storage and other new groundbreaking cleantech.
The job is in no way complete. It is really tough to invent solutions, build companies, and sell products and services that make a difference. It is tough to do those things in any sector—the complexity of this one makes it even harder. We need more ideas, startups, investors, collaborators, and public policy to move the needle. We need more successful businesses.
I do think the CleanTech Alliance has been a very positive force for change in moving towards these goals.
More importantly, we are well positioned to be even more effective in the future. I flatter myself to think that good leaders can often be measured by the increase in success after they leave. I think the table is set. In addition to the enormous assets of the staff, board, and membership, we have been able to attract a terrific new CEO in Mel Clark. I believe that she will have a very different approach than I on many things—and that is great. There are plenty of things to improve to make the CleanTech Alliance a stronger force—and Mel and company can achieve them. I do ask you to support her in these challenging times. The CleanTech Alliance has a chance to reach grand new heights under her leadership—and it will require all of us supporting her to the best of our abilities.
I very much look forward to continuing to work with you all in the future—in a much different role. I am still struggling with what my LinkedIn title should be (right now it is "former CEO"), but I am thinking it might be Consultant/Musician/Student. I am spending all day long, thus far, much as I have been for the past several COVID-19 months. Working on various business projects, playing my guitar and taking two courses. I am not sure that I like the word 'Retired,' just yet!
Stay in touch! My new email is tom@jthomasranken.com. It has been a pleasure!