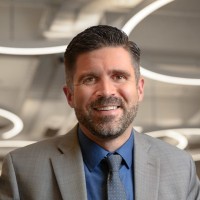 David Logsdon is Seattle City Light's Director of Electrification and Strategic Technology.  In this role David works with City leaders to achieve the strategic intent of deep decarbonization through electrification, leading the development and implementation of a portfolio of electrification projects, programs, and partnerships. This includes the implementation of leading-edge technologies and projects including Grid Modernization and emerging technology pilots as key components of Seattle City Light's objective to promote and facilitate electrification.  
Prior to joining City Light, David worked at the Consolidated Edison Company ("Con Edison") of New York where he led and developed and led high-performing teams that have evaluated, implemented, and scaled the adoption of electrification approaches, emerging technologies, and distributed energy resources, to deliver maximum value to customers and modernize grid operations. As Section Manager of Non-Pipeline Solutions he and his team developed and implemented a major new portfolio of energy efficiency and electrification programs that serve as demand-side alternatives to the construction of new natural gas pipelines. Prior to that, he also served as Section Manager of Product and Service Development, overseeing energy efficiency portfolio strategy, the development and deployment of IT, OT, and analytics platforms to improve and automate processes, and the development, testing, and scaling of emerging technology and distributed energy resource pilot programs that provided customers with pioneering new delivery channels and program designs.
David holds a M.S. in Sustainability Management from Columbia University, and a B.A. from Texas A&M. He is also a certified Project Management Professional (PMP).