Learn more about our 2022 Presenting Companies below! Click here to register for the 2022 CleanTech Innovation Showcase.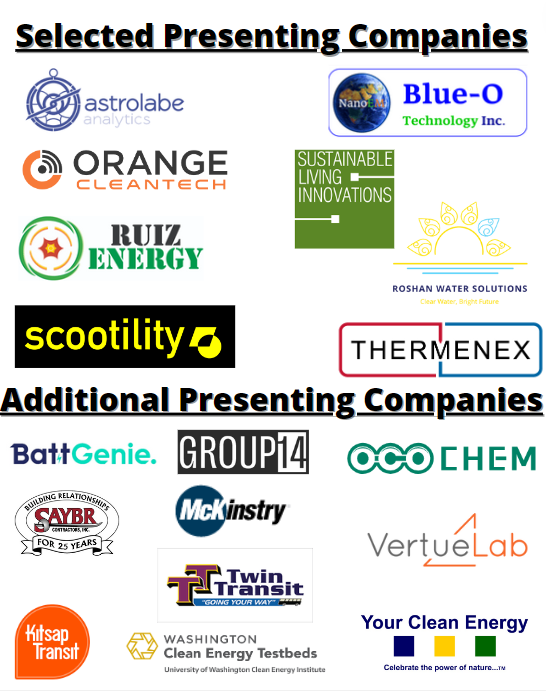 ---
Selected Presenting Companies

Astrolabe Analytics: Astrolabe's mission is to accelerate battery innovation. The company develops algorithms and IT infrastructure to help battery engineering teams make the most out of the data they generate, shorten the battery product development cycle, and ensure that their battery product meets their customers' safety and performance criteria. Astrolabe Analytics has generated early customer revenue and to date raised $500k in nondilutive funding from Amazon, the Air Force, and the National Science Foundation.

Blue-O Technology: Blue-O Technology was established in 2010 dedicating our research and development to clean technologies for our living planet. Blue-O Technology aims to work directly with global partners to deploy its most advanced clean energy technology and products to meet their pressing needs. ​We welcome targeted collaborative and joint projects to further the development of clean energy technology and products for customized applications or various targeted niche markets.​​ Blue-O Technology has developed worldwide patterned PMG saving, nanometer sized, supported electrocatalyst products, including pure metal catalysts, alloy catalysts and composite catalysts for various fuel cell applications.

Orange Cleantech: Ultrasonic Cleaning keeps heat exchangers online with minimal operating or maintenance costs. Clean and prevent heat exchanger fouling in critical processing units with the diligence and speed only sound waves can offer. Our ultrasonic cleaning technologies are used by producers worldwide to improve run-time, asset reliability, and energy recovery to meet expected demand.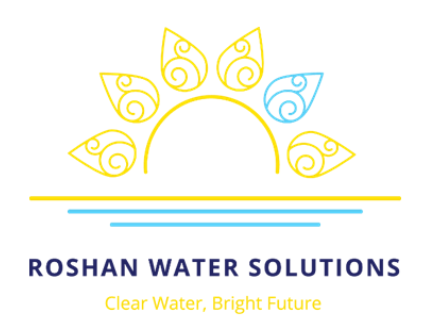 Roshan Water Solutions: Formed in 2017, Roshan Water™ is an Edmonton based startup company with roots at University of Alberta, Canada. The foundational concept of our product, VeloCens™, was developed by co-founders, Parmiss Mojir Shaibani, PhD and Amirreza (Amir) Sohrabi, PhD through their academic work. We believe our novel technology can disrupt the way water samples are tested, and significantly improve global access to enumerated, on-demand and near real-time bacteria testing. Roshan Water™ Solutions helps organizations of all sizes involved in water and wastewater treatment, testing, and management to improve both water quality and human health. What sets us apart is our unique approach to solving an existing water quality monitoring problem, and putting the solution into the hands of groups who are responsible for water safety to use when and where it is needed. With our VeloCens™ system, microbiological testing of water samples can be done in real time "anywhere by anyone".

Ruiz Energy: Founded and Incorporated as a C-Corp in Delaware in 2020, the company operates in Washington State. Dr. Roberto Ruiz is Sole Founder & Owner. The company holds exclusive rights to two patents filed with the United States Patent and Trademark Office (USPTO) and internationally with the Patent Cooperation Treaty (PCT) which protect the intellectual property of the Green H2 Fresco™️ Technology around the world. Patents are currently pending and the inventor is Dr. Ruiz.

Scootility: Scootility is building a utility scooter. It's an e-scooter that's more than a fun toy—it can haul a serious payload. It offers ample cargo capacity—yet it's compact. Its handling is stable, so it's safer and more comfortable—while it's still agile and fun to ride. The space-efficient design gives you plenty of room for cargo, yet the utility scooter is a bit shorter than a typical bike—so it's easy to park, and it fits in spots too tight for many cargo bikes. The ride is much more stable and smooth and the braking far more robust than on a typical scooter, thus boosting safety and comfort and making it more friendly to beginners and less confident riders—yet it's still agile for those who enjoy quick handling and carving out turns. And it's rugged to stand up to heavy loads and rough roads for years of intensive use—in deliveries, in shared fleets, or as your own personal scooter.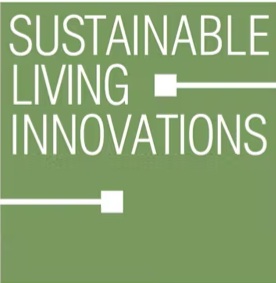 Sustainable Living Innovations: SLI is a Seattle-based building technology company that is setting new standards for sustainability. SLI digitally designs, manufactures, and installs ultra-sustainable tech-enabled buildings using patented technology, integrated systems, and software.
Our platform is transforming real estate development and construction.
SLI is comprised of fiercely intelligent, passionately curious, and highly collaborative members from a broad range of disciplines backgrounds. Together we are reimagining the modern buildings of today and driving evolution for the cities of tomorrow.

Thermenex: Current sustainability requirements make designing and installing successful HVAC systems challenging. Without a proven standardized solution, mechanical engineers are compelled to create custom, one-off designs that strain budgets and add operational complexity. Our patented Thermal Gradient Header (TGH) is a simple hydronic approach to HVAC systems utilizing a patented piping framework and corresponding standardized control logic. It is built to serve as the core of an efficient, effective, sustainable HVAC system. Integrating a TGH framework into a holistic HVAC design allows engineers to design a system that out-performs any other system in both energy consumption and carbon emissions.
---
Additional Presenting Companies and Organizations

BattGenie: BattGenie was started from the labs of Prof. Venkat Subramanian at the University of Washington. With offices and lab space in Seattle and Austin, and an all-star team with over 100 years of cumulative experience in the energy storage technologies, BattGenie is changing the landscape of clean energy with a new paradigm of software. BattGenie has access to a sophisticated state-of-the-art battery testing equipment including high current and high voltage battery and battery-module cyclers at Seattle and Austin.

Group14: Founded to enable the electrification of everything—from tiny medical, consumer and commercial devices to every possible flavor and size of transportation—Group14 brings new finely-tuned performance capabilities to the era of the lithium-silicon battery. Our novel composite materials and our industrial process to make them reliably answer the cost, scale and performance barriers that have slowed the world's transition towards the all-electric future.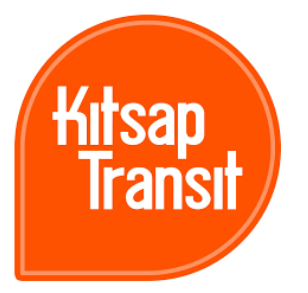 Kitsap Transit: Kitsap Transit has been operating friendly, convenient public transit since 1983. We pride ourselves on providing a reliable service to Kitsap County's commuter base and a sustainable, green travel option for the environmentally conscious. Whether you're catching a bus for work or taking a scenic ferry trip, we strive to create enjoyable experiences for our riders. Specialized services are available for commuters and for qualified elderly and disabled riders. Our mission is to provide safe, reliable and efficient transportation choices that enhance the quality of life in Kitsap County.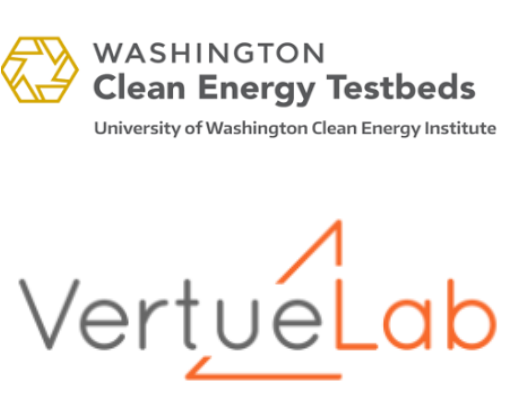 Northwest CleanTech Innovation Network (NWCIN): The Northwest Cleantech Innovation Network (NWCIN), formed in partnership with VertueLab, CleanTech Alliance, Washington Clean Energy Testbeds, and Joint Center for Deployment and Research in Earth Abundant Materials (JCDREAM), is one of 10 incubators and accelerators nationwide receiving grants totaling $9.5M as part of the U.S. Department of Energy's Energy Program Innovation Clusters (EPIC) initiative. As part of this initiative, the Testbeds will launch the new CleanTech Hardware Innovation Prototyping (CHIP) program that will increase access to advanced capabilities for scaled prototyping, testing, and demonstration at the facility.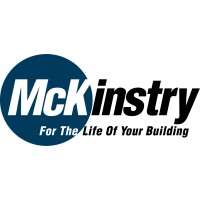 McKinstry: McKinstry is a national leader in designing, constructing, operating and maintaining high-performing buildings. From new construction and ongoing operations to adaptive reuse, energy retrofits and advanced renewable energy systems, McKinstry provides a single point of accountability across the entire building lifecycle. We focus on people and outcomes to ensure the built environment serves owners, operators and occupants alike. McKinstry works with school districts, universities, municipalities, hospitals and private companies nationwide. Our clients care about long-term planning, saving energy and driving out waste, and have sophisticated facilities that require nothing but the best.

OCOchem: OCOchem is developing and scaling patented and proprietary technology that electrochemically uses carbon dioxide to store energy in the chemical bonds of formates and formic acid. OCOchem was founded in 2017 in the Pacific Northwest, and operates its principal R&D laboratories in Richland, Washington. OCOchem's founding mission is to convert CO2 into a "green" platform organic molecule, using just electricity and water, and do so at a progressively lower and lower cost than the fossil-fueled pathway for making the "grey" version of that molecule. That's It. By doing so we will invert the current economic incentives to extract, combust and release the carbon embodied in the buried ancient solar fuels now known as fossil fuels.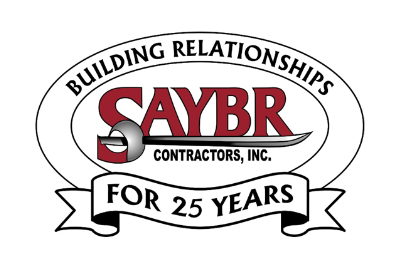 Saybr Contractors: Saybr Contractors, Inc. was founded in the living room of our CEO, Karen Say-Valadez, in June of 1997. Our original line of work included petroleum fueling systems and environmental remediation projects. Today, Saybr has over 50 full-time employees working from our 22,000 square foot office and construction yard in Tacoma, Washington. As a full-service general construction contractor, Saybr is involved in every type of construction from site development to ground-up building projects for both public and private sector clients.
Twin Transit: Twin Transit's fixed route bus service provides transportation throughout the Twin Cities of Centralia and Chehalis, Washington seven days a week. We also offer express service to Tumwater and Olympia, Washington Monday through Friday. Twin Transit's DARTT program helps you get where you need to go. Simply call 360-330-5555 to book and pay for your ride by 4:00 p.m. the previous day. This service is available throughout Western Lewis County, including Morton, Mossyrock, Pe Ell, Toledo, Napavine, Centralia, and Chehalis. You can even ride DARTT all the way to Tumwater and Olympia!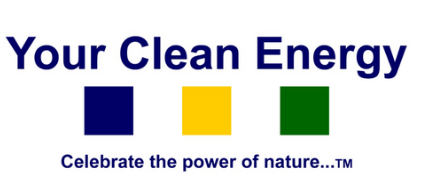 YourCleanEnergy LLC: YourCleanEnergy, LLC offers professional consulting services to allow financially sound decisions for energy efficiency improvements and renewable energy systems. You can benefit from our experience and cost-effective services in these following areas: Energy Audits of Commercial, Municipal, Community and Church Buildings | Renewable Energy Resource Assessments and Financial Evaluations | Renewable Energy System Design (Solar Thermal, Hydro, Heat Pumps) | Design Of Sea Water Heat Pump Systems