The Energy Leadership Achievement Awards spotlights individuals and organizations that are making significant contributions to the fields of energy policy, innovation and business. The awards were announced at the Energy Leadership Summit held in the fall. This year the Energy Leadership Summit was held on November 1, 2022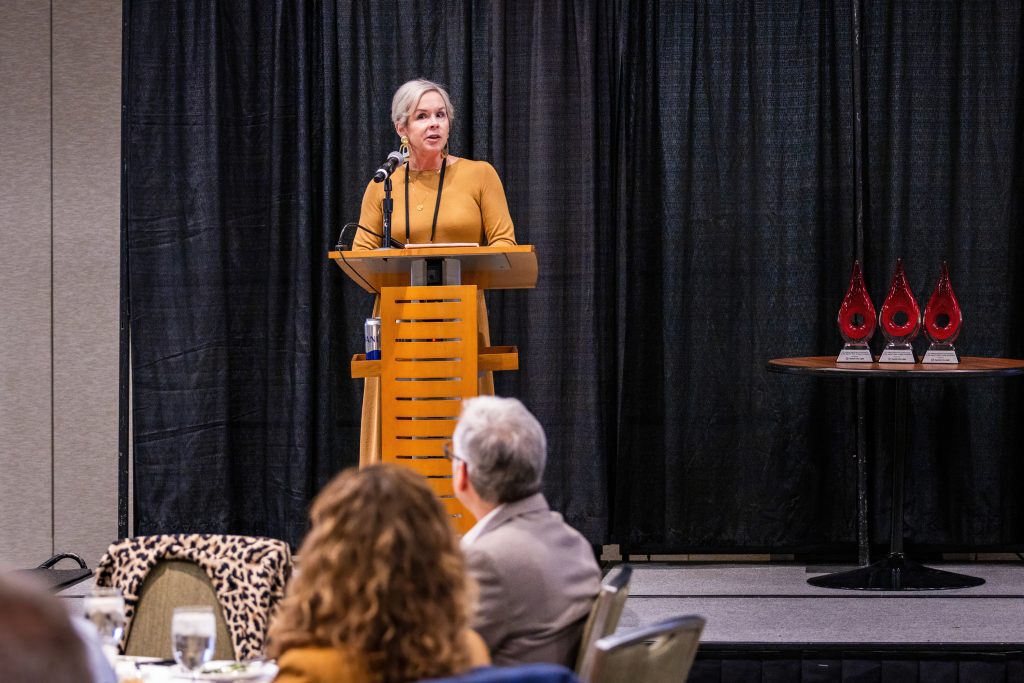 Below you will find the winners and words from their nominators
---
Energy JEDI (Justice, Equity, Diversity & Inclusion) Award
The Energy JEDI Award is presented to an individual that has done outstanding work to make the energy sector more equitable, supportive of climate justice and diversity, and foster an inclusive ecosystem.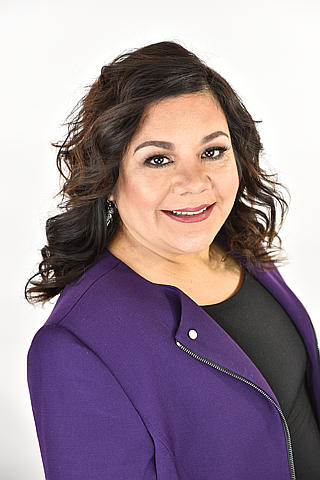 Evangelina Galvan Shreeve, Director STEM Education at Pacific Northwest National Laboratory
Evangelina has provided leadership in diversity, higher education, and human resources for a variety of organizations and has served as a board member for numerous federal, state, and local programs and organizations, building an impressive network in the areas of workforce development, higher education, government, and research institutions. At present, Evangelina serves on 6 unique workplace and community councils and committees, with a strong passion and strategic purpose to advance the future, diverse STEM workforce, promote and accelerate STEM literacy, and advocate for equitable opportunities within our community, region and nation. Notably, in February of 2021, Evangelina was invited to serve as one of the nine members on the Washington State Governor appointed Washington Student Achievement Council (WSAC), which provides strategic planning, oversight, advocacy, and program administration to support increased student success and higher levels of educational attainment in Washington.
---
Organization Achievement Award

Over the last 12 months, OCOchem has made several outstanding achievements, including: Built and scaled the world's largest CO2 electrolyzer for the US Army. US Army Extends Contract for Non-Corrosive De-Icer Development (thedefensepost.com) and received a $1.1 million contract extension
Won the largest Washington State Clean Energy Fund grant in state history ($1.5M). Commerce announces latest round of state investments in new and novel clean energy technology projects powered by diverse public-private partnerships – Washington State Department of Commerce to demonstrate the world's first process that converts CO2, water and clean electricity into formic e-fuel and then use that e-fuel to power the first of its kind efuel formic generator which will be deployed at the Port of Tacoma.
Won a $3.8M project from Nutrien and the DOE's Office of Carbon Management to prepare a front-end engineering design to enable Nutrien's Kennewick Fertilizer Operation to be the world's first carbon-negative fertilizer plant by using waste heat generated by the fertilizer plant to directly capture CO2 from the air and convert it into formic acid using OCOchem's process, showing the way on how all industrial companies can use waste heat to capture CO2 and convert it into value-add products. OCOchem won the Tri-Cities Research District start-up of the year.
---
Individual Achievement Award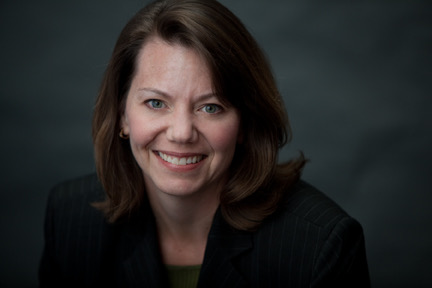 Therese Hampton, President at H&H Solutions (posthumous)

It is impossible to understate Therese's contribution to the Northwest clean energy and electricity community. Throughout her distinguished career, Therese served as one of the region's most important clean energy actors. She had an exceptionally keen and strategic mind, which she combined with a focused calm and a genuinely collaborative and kind style that made her an ideal partner in convening people to come together to decarbonize the Northwest equitably. She synthesized complexity with ease and always brought everyone along with her gracious, inclusive manner. She always looked for opportunities to make progress and helped us focus on how to overcome our decarbonization challenges, rather than on how they couldn't be surmounted. Here is a direct quote from Therese that summed up her approach: "How often in our industry do we focus a lot on the challenges, and the disruptions, and the problems, rather than how to turn them into opportunities? So, I'm pledging to look for opportunities in all of this, and I think we can find them." Therese also put considerable effort into mentoring women in the energy field, helping them to find footing in a male-dominated arena, and seizing openings wherever she could to promote women to positions of influence in the Northwest power world.
She was played a critical role helping stakeholders to solve regional electricity governance challenges throughout the West, as well as the development of the transmission that our decarbonizing region will need to meet the anticipated increase in demand for electricity.



---
Thank you to our awards sponsor: