Source: Jesse Berst, SmartGridNews.com, October 4, 2011.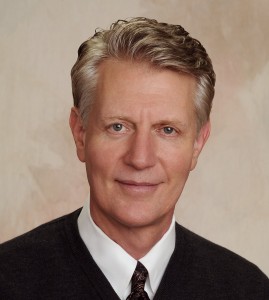 Wall Street analyst and smart grid insider Andrew Weisel covers utilities and smart grid for Macquarie Group Limited, where he has become one of the sector's most influential voices. After nearly two years of optimism, Andrew has recently turned bearish on the sector. In fact, he has slashed his target prices for the companies he tracks by 35% on average. Ouch, ouch, ouch.  Below are a few of his opinions I thought you'd want to know about as you make your plans.
The industry slowdown may be more pronounced than expected. Andrew believes the economic slowdown in the US and Europe will drag down utility demand for smart grid. He expects this sluggishness to persist as utilities defer spending until the economy picks up. "Utilities and their regulators seem extremely focused on minimizing customer bills in this bad economy," he explains. "Smart grid investments can easily be postponed."
Pushback may stall European smart meter rollouts. Andrew is seeing significant pushback to rate increases announced in France and the UK. He continues to expect that most contracts will not be signed until 2012 or 2013, with spending ramping up in 2014. (Given this climate, the recent announcement that the French government has formally approved a 35 million smart meter rollout is good news indeed.)
The demand response sector has several impediments.The fight between PJM and EnerNOC will bring in negative headlines, Andrew believes. He predicts that PJM will come out on top. But either way the sector's growth will be impeded. Meanwhile, he is "throwing in the towel" on Comverge. "Although the shares seem fundamentally undervalued, today's risk-averse market has no patience to wait for momentum to reverse," he says. "I simply don't see positive catalysts that can get the stock out of its funk." With EnerNOC and Comverge as the DR sector's mind share leaders, you can see how their problems could drag down everyone.
He sees Elster as one bright spot. Andrew is bullish on Elster because it is diversified away from US smart meters and toward the more attractive (in his view) gas infrastructure side.
Andrew Weisel, CFA, joined Macquarie Group Limited's U.S. utilities equity research team in June 2008. In December 2009, he launched coverage of the smart grid, and in April 2011, he assumed coverage of mid-cap regulated utilities. Prior to joining Macquarie, Mr. Weisel worked in equity research at J.P. Morgan. He graduated from Cornell University, majoring in economics.