McKinstry, a leader in integrated construction, energy, service and smart building innovations, has announced that Jamie Pedersen has been hired as Vice President General Counsel and Heidi de Laubenfels has been hired as the Director of Communications and External Relations.  In addition, Ron Johnson has been named Vice President of Facility Services, Mike Locke has been named Vice President of Energy, and Scott Thomson has been named Vice President of Business Development, Construction.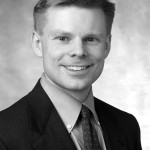 Jamie Pedersen has joined McKinstry as Vice President General Counsel and also serves as a member of the McKinstry Governance Team. Jamie comes to McKinstry from K & L Gates where he served as primary outside counsel to McKinstry for more than 12 years, as well as providing outside counsel to other organizations during his tenure there.  Jamie has vast experience in mergers and acquisitions, venture capital financing, and the creation and structuring of business ventures. Jamie earned his Juris Doctorate degree and his Bachelor of Arts degree in American Studies, Distinction in the Major – Soviet/East European Studies at Yale.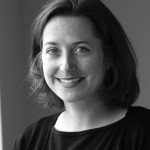 Heidi de Laubenfels has joined McKinstry as Director of Communications and External Relations. She comes from The Seattle Times, where she served most recently as Deputy Managing Editor for Strategy and Product Development. In that capacity, Heidi led interdisciplinary teams to drive change and develop strategic business initiatives, new products, and marketing and communications projects. In addition to The Times, Heidi has worked in numerous capacities at The Denver Post, The Phoenix Gazette and The Bellingham Herald. She graduated with honors in June 2009 from Seattle University's Leadership Executive MBA program and earned a Bachelor of Arts degree in journalism from Western Washington University.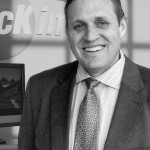 Ron Johnson has been integral to the stabilization and continued growth of McKinstry's Facility Services and Knowledge Response Center businesses.  Johnson earned a reputation as a key leader within McKinstry, and as a person who could bring together diverse groups to take on significant challenges and opportunities.  In his new role, Ron will be responsible to scale the organizational infrastructure to expand McKinstry's Smart Building and Data Center Management services across the country. Ron is a graduate of the United States Military Academy at West Point with a B.S. in Nuclear Engineering Physics.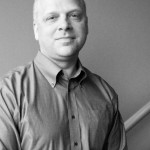 Mike Locke, P.E. was part of the original team that launched the energy services business at McKinstry.  Locke, who has been with the company for 12 years, is a highly respected leader within the firm and has been the bedrock of much of the Energy division's core processes.  In his new role, Mike will continue to play an integral role in McKinstry's expansion into new geographies and markets and will be responsible for oversight of operating unit performance.  Mike has a Bachelor of Science degree in Mechanical Engineering from the University of Washington. He is a registered professional engineer and certified energy manager.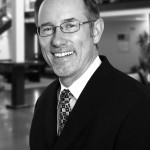 Scott Thomson, P.E. has over 30 years of experience in the construction industry and has been instrumental in refining McKinstry's customer account and relationship management concepts. In his new role he will be helping all construction teams across the Pacific Northwest strategize business development, sales and customer relations and focusing on increasing McKinstry's integrated mechanical and electrical delivery for all key customers.  Scott holds a Mechanical Engineering degree from Seattle University and B.S. in Agronomy from Washington State University and is a registered professional engineer in Oregon and Washington.