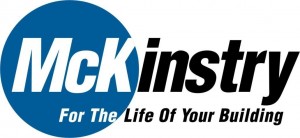 WCTA Platinum member McKinstry announced that their Montana team has secured a five-year efficiency program at Montana State University.  The program will be focused on the university's auxiliary buildings:  The residence halls, the Brick Breeden Field House, Student Union Building, and the Hosaeus Fitness Center.
Two years ago, the University chose McKinstry as their ESCO (Energy Services Company) to perform audits of 2 million square feet of buildings to identify energy and operations improvements.  The support of MSU student government organization, ASMU, was instrumental in initiating the project by lobbying the president and board of regents to approve the five-year effort.  The upgrades are expected to improve operations and maintenance of the buildings, result in better living arrangements, and reduce student fees.
The first phase of the project kicked off in early June with the demolition of 50 of the 136 West Side "Monopoly Houses" that currently house graduate students.  Work has already begun to replace interior lighting across all auxiliary buildings–many of which are so old that replacement fixtures can no longer be found.  Work has also begun on fitting new, energy-efficient windows in the Hannon, Hapner, and Langford residence halls, where more than 1,000 students live.  These facility improvements figured prominently in the decision of the president and regents to move forward.
This project aligns with the university's stated goal to reduce its carbon footprint and represents the first step in its plans to become more sustainable.  McKinstry will be a long-term partner in those efforts, using approximately 15 local Montana consultants and contractors for the overall project across campus.  Additionally, McKinstry will include MSU students in learning opportunities throughout the project.
"In the long run, this program will not only pay for a large portion of itself through energy and operations savings, but it will give our students more comfortable residence halls, better lighting at sporting events and, generally, help the university operate in a more sustainable manner, something we know students look for when choosing schools," said Tom Stump, MSU's director of Auxiliary Services.
To learn more, please contact Tim Tolman.