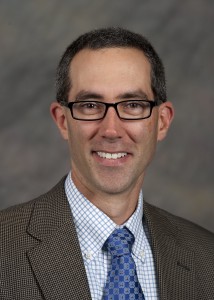 Source:  Lynn Coppedge, WCTA Intern, July 16, 2012.
If Thursday morning's Washington Clean Technology Alliance breakfast is an indication, technology transfer at the state's two major academic institutions is going to have a profound impact on the future of our state's economy.  In order to get a better look at Washington's current innovation aspirations, WCTA hosted a panel featuring Technology Transfer senior leaders from the University of Washington and Washington State University.  The speakers were WCTA Board members Linden Rhoads, Vice Provost, UW, and Anson Fatland, Associate Vice President for Economic Development and External Affairs, WSU.  Pat Schweiger, PE, PMP, Senior Engineering Manager for TerraPower, moderated the panel.
WSU's Anson Fatland opened the discussion with a presentation featuring a strong and growing program that is built upon WSU's land-grant university heritage.  The institution has a strong focus on collaborating with local industries like wood-plastic composites, the tree fruit industry, and, fortunately for Washington, grape growers.
An influential extension of WSU's commercialization efforts is the Washington Small Business Development Centers (SBDC).  By providing business advice, training, and applied research, these centers give new and existing companies greater leverage as they enter the market.  In 2009-2010, SBDC promoted 24% greater sales growth and saved over 900 jobs while creating over 500.
Fatland invited industry leaders to join with the university to (1) Educate: providing input to the curriculum and offering mentoring and internships to the students, (2) Innovate: pooling together resources with WSU for new technologies, and (3) Create: introducing new products, services, and industries to the market.
The UW's Linden Rhoads gave insights about UW's Center for Commercialization (C4C) and its efforts to double the number of UW spinout companies.  Her presentation included a multitude of approaches to accomplish this goal like the newly established "W" fund.  Created by UW and its partners, the $20 million fund directs all of its investment in Washington startup companies.
UW's C4C also unveiled the New Ventures Facility this year.  The site holds 15 spinout companies with plans to expand to 25 after the renovation is complete. Major benefits include lower costs of initial development as well as cooperation among companies to solve common challenges.
However, this achievement is not without obstacles.  The danger lies in keeping alive the goose that laid the "golden egg" of innovation. Both speakers strongly agreed that not enough attention is given to retaining researchers and staff, after the hiring sprees are past.  This includes sufficient resources to support faculty whose classes might suffer otherwise.  Funding is a persistent challenge, not only for the tech transfer programs, but also for the innovators themselves.  Rhoads advocated the need to subsidize small companies until they are profitable in order to avoid their failure.
The integration of industry and research will require efforts from all sides.  Both speakers put out a call for public and private sectors to invest in Washington innovators. Their programs offer a number of opportunities for investors, public policy makers, businesses, and other research institutions accelerate Washington's position in the realm of Technology Transfer.
Held July 12 | 730-900 a.m. | Fourth & Madison Building, 925 Fourth Ave, 18th Floor Conference Room, Seattle.
See Linden's presentation and slides here.
See Anson's presentation and slides here.