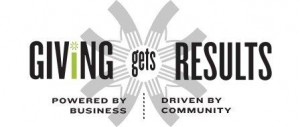 WCTA Member GIViNG gets RESULTS unveils GIViNGtrax™,  a cloud application enabling businesses to transact and engage their customers & employees in community giving.
GIViNG gets RESULTS unveiled a multi-user marketplace that transacts and promotes business giving on July 27, 2012.
We all give, but it's often tough to determine what, if any value, it brings.  And, businesses are inundated with many giving requests.  To address this challenge, GIViNG gets RESULTS created a shared marketplace that allows a business to transact, publish and promote their giving.
If a non-profit meets a business' preset giving criteria, they are allowed to submit a donation request.  The idea is to streamline the process and recognize contributions local businesses are making.  GIViNGtrax™ includes employee and customer matched giving offers, engaging them in the process.  With integrated social media links, businesses can share their community support and its impact in real-time.
GIViNGtrax™  empowers local communities in ways never before possible & provides the handshake between the members of a community who make a good cause a great success!
To learn more or sign up to participate in beta testing, please visit www.GIViNGgetsRESULTS.com
Please also take a moment to "like" us on facebook:  www.facebook.com/givinggetsresults