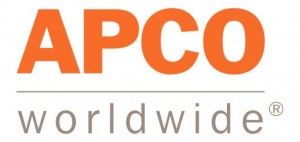 The European Commission is still working on the forthcoming carbon market report due in mid-November.  The two billion allowances surplus is the most significant challenge that the Commission is facing.  Also under assessment is the potential 30% CO2 emission reduction target, the withdrawal of a number of allowances, stricter access to Kyoto credits, a larger number of sectors covered, a carbon floor price, a reserve of allowances as well as more stringent annual Emission Trading System (ETS) caps.
As all operators are awaiting the Commission's decision, EU Emissions Allowances (EUAs) were traded between seven and eight euros in the past few weeks. On the basis of market reaction, the price will either drop, in the case of the Commission's proposal being too moderate, or greatly increase if too stringent measures are introduced.With regards to the Kyoto protocol, Commissioner Hedegaard has presented the annual EU's progress report, which confirms the EU is on track to meet its target. In 27 Member States, CO2 emissions have dropped by 18 percent since 1990. However, Italy and, to a lesser extent, Spain are unlikely to meet their domestic targets.
The European Environment Agency (EEA) argued that Belgium, Ireland, Greece, Spain, Luxembourg and Malta will not reach their respective 2020 climate targets for sectors not covered by the ETS (e.g. agriculture, housing, etc). Although these countries have already adopted new measures, as the original actions were not enough, they will not be able to meet their targets and will have to introduce new plans in order to achieve their goals. In addition to this, another eight countries, notably Denmark, France, Italy, Austria, Slovenia, Finland, Estonia and Latvia are also not on track to meet their targets. Nevertheless the European Environment Agency (EEA) believes they will be able to resolve this situation with the supplementary measures they have planned.
Source:  APCO Worldwide Energy Policy Update, November 2012.