Seattle, WA – February 28, 2013 – Silicon Energy's double-glass Cascade Series Photovoltaic (PV) Module outperformed standard PV modules for durability under extreme environmental conditions, in an experimental testing process by the National Renewable Energy Laboratory (NREL). Sustainably manufactured in the US, the company's Cascade Series PV Modules are built to last using the highest quality materials for reliable performance in mission critical applications. This focus on quality and durability gives Silicon Energy a Class-A fire rating and the ability to offer an industry leading 30-year warranty.
Funded by the U.S. Department of Energy, NREL's National Center for Photovoltaics (NCPV) is the United States' primary laboratory dedicated to PV research and development. The lab focuses on technology innovations to drive industry growth and leadership in U.S. PV manufacturing. The NCPV included Silicon Energy in a "Test-to-Failure of Crystalline Silicon Modules" study.
In the study, Silicon Energy's modules outperformed five other module designs with respect to degradation mechanisms such as potential-induced degradation, delamination and corrosion.
The study was performed to evaluate the "Test-to-Failure," a testing protocol designed to comparatively assess module durability and show potential failure mechanisms. NREL's accelerated lifetime testing simulates severe environmental conditions, including repeated thermal cycling from -40 to 185°F and separate application of 85% relative humidity at 85°F with system voltage bias applied. The study found that these accelerated tests cause some failures that are representative of field exposure and some that have not been identified to occur in the field, so the significance of a failure in a test must be evaluated on a case by case basis.
Silicon Energy's Cascade Series module was tested along with five of the top twenty PV module manufacturers by megawatt sold in 2010, and outperformed them under the accelerated test scenarios. Silicon Energy's module emerged from the testing environment with no electrical safety failures and no performance degradation. Silicon Energy's President, Gary Shaver commented, "We appreciate the opportunity to participate in NREL's cutting edge research, and are thrilled with our performance in their rigorous testing environment. Silicon Energy is committed to quality and durability, and our next generation Cascade Series module builds off of this knowledge and success. Silicon Energy's modules are designed to deliver reliable energy in all types of environmental conditions – a power system you can depend on."
Silicon Energy's module performance is the result of its innovative design, which features double tempered glass construction laminated using an advanced encapsulant to survive extreme environmental conditions. One such environment is Puget Sound Energy's (PSE) Wild Horse Wind and Solar Farm at 3,500 ft on the slopes of Whiskey Dick Mountain in the Washington Cascade Mountains, an installation that exposes the Silicon Energy modules to severe weather, temperatures, and wind gusts up to 120 mph. "Silicon Energy panels were installed at Wild Horse more than three years ago," said Adam Crawford, Puget Sound Energy Community Service Coordinator. "Not only have the panels withstood the extreme temperature variations and high wind conditions in Central Washington, but we also receive complements on the aesthetics of the panels from our visitors."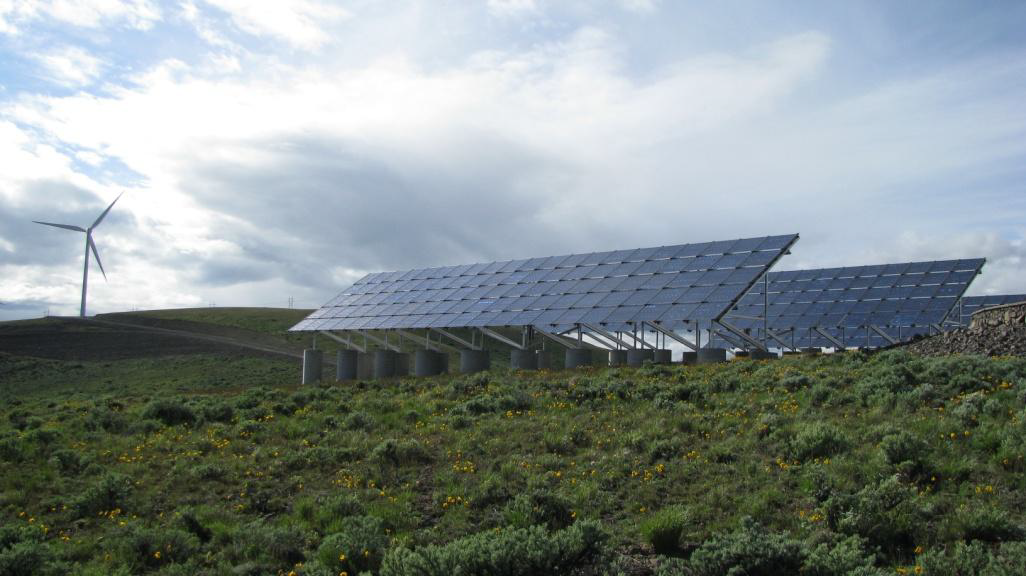 This feeling of confidence in Silicon Energy is shared by Artisan Electric, Inc., who almost exclusively installs Silicon Energy modules. "Aesthetics, reliability, durability, integration possibilities and safety: it's all here, and for our customers the choice is simple," said Jason Williams, president of Artisan Electric, Inc. "As a renewable energy contractor I have peace of mind knowing that we are installing maintenance- free systems with the highest quality modules. Silicon Energy has raised the bar and brought unprecedented value to the PV industry. "
Silicon Energy modules have been installed in more than 1,500 projects nationwide.
About Silicon Energy:  Founded in 2007, Silicon Energy delivers the highest quality and most durable photovoltaic (PV) modules on the market today, backed by one of the best warranties in the world. Located in Washington and Minnesota, Silicon Energy's sustainable approach to doing business offers customers a world-class, locally manufactured and environmentally-friendly solar PV product. The company's philosophy of supporting the local and US economy and its commitment to creating long-lasting, aesthetically pleasing PV allows customers to be confident that while they are reducing their carbon footprint they are also contributing to their local economy. Silicon Energy PV Systems are available through select partners for home, commercial, government, and utility installations. For more information about Silicon Energy, please visit www.silicon-energy.com or call (360) 618-6500 or (218)-789-1710.
Source:  Silicon Energy Press Release, February 28, 2013.