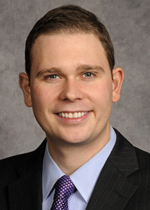 Julien Dumoulin-Smith addressed a WCTA audience on March 21, 2013.
Julien Dumoulin-Smith is a Director in UBS Investment Research's Utilities group, primarily focusing on the Diversified Utilities and Independent Power Producers (IPP). Covering the Electric Utilities since 2007, Julien has followed a broad spectrum of the space including both regulated and competitive integrated utilities, as well as IPPs. He was ranked the "Rising Star" for the last three years running (2010-2012) by Institutional Investor magazine, as well as #1 Stock Picker for IPPs in the FT's Starmine rankings, and #3 Stock Picker for the entire Utility Sector in the Wall Street Journal's Best on the Street rankings for 2011. Additionally, he was ranked #1 in Institutional Investor's survey of Hedge Fund managers for 2012. Julien earned his BS at Columbia in Applied Math. He is also a CFA charterholder. 
Julien Dumoulin-Smith's comments:
The economics of coal exports don't make sense–and that is even before you consider the approval process.
Natural gas may drive down utility prices, but decommissioning nukes and coal will result in overall higher prices for electricity.
Energy is incredibly effective at change when everyone comes together.  We are at another pivot point that will force change over the course of the next decade:  Decommissioning of nuclear and coal plants combined with cheap natural gas.It costs $1 billion to close a nuclear plant.
The trend today is that gas is THE energy source.
The nuclear industry is in distress; cheap natural gas is making it worse.
Western coal is a lot more expensive to ship than it is to buy.
Coal isn't going away, but prices have to rise to keep the industry viable.
Retiring coal plants in a distressed industry is going to be a big problem in the latter part of decade.
There are staggering improvements in energy efficiency in the Northeast.
Key question:  Is natural gas an interim source of energy or the new standard?
There will be lots of new gas plants announced his year.
Sector consolidation in the coal sector will accelerate–there is massive distress in the coal industry.
The new air quality regulations may be the most aggressive ever.
Carbon regulation is not likely to be in place until 2020-23.
Western coal (from Wyoming and Montana) is lower in sulphur and has a positive margin.