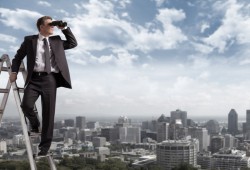 From Larry Ehl, Transportation Issues Daily.
Can you image what it must be like to lead a state DOT? Every day, you're dealing with how to reduce congestion, improve safety, improve sustainability, reduce greenhouse gases, complete big transportation projects, manage challenging budgets and a large bureaucracy.  And on top of that, you interact with many people and legislators who can remember only the miscues, not the successes.  And the competing interests pull you and your agency in opposite directions.
How can you find time to develop a vision, much less articulate it?
One state DOT leader has found the time to develop a vision. And thanks to the Washington Clean Technology Alliance (learn more about them), folks in greater Seattle will get a chance to hear Peterson explain her vision. They'll also hear from a stellar respondent panel.
When: July 10, 7:30am-9:30am
Where: Seattle Chamber Conference Center, 1301 Fifth Avenue, Suite 1500
WCTA is sponsoring another infrastructure-related breakfast, this time on water, on September 11 in Seattle.  WCTA recently sponsored a session about natural gas, which touched on transportation-related issues.
I can't say enough good things about WCTA breakfasts.  I always learn a lot from the speakers, and the discussions that follow.
What exactly is Clean Tech? WCTA explains here.
From WCTA's announcement: The Future of Washington's Transportation Systems
The demands on our transportation infrastructure are enormous. How do we WSDOT Lynn Peterson will share her vision of our future. A respondent panel will follow.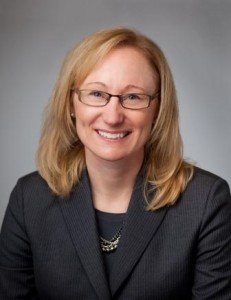 Lynn Peterson is Washington State's Secretary of Transportation and heads the Washington State Department of Transportation (WSDOT). She was appointed Secretary of Transportation in 2013 by Governor Inslee. Peterson manages an agency of 6,600 employees, with responsibility for 18,600 lane miles of highway, 3,700 bridges, general aviation airports, passenger- and freight-rail programs, and the nation's largest ferry system. As WSDOT nears completion of the agency's largest construction program in its history ($16.3 billion), Peterson brings a renewed focus on sustainable transportation investments. She supports WSDOT's partnerships with cities and counties, businesses, transit, non-motorized transportation, and environmental organizations to cost-effectively build safe and healthy communities. Before joining WSDOT, Peterson served as Oregon Governor Kitzhaber's Sustainable Communities and Transportation policy advisor. She is the former chair of the Clackamas County Commission and a nationally recognized transportation and land-use integration expert. In her role with Gov. Kitzhaber's administration, Peterson led policy efforts on building a safe, complete and low-carbon transportation system and linking transportation investments to Oregon's economy, housing needs, health and sustainability. Prior to serving on the Clackamas Commission, Peterson worked as a transportation consultant and as a strategic planning manager for TriMet, Portland's regional transportation agency. She was also a transportation advocate for 1000 Friends of Oregon and a transportation planner for Metro, the regional government for the Portland metropolitan area. Peterson holds a degree in Civil and Environmental Engineering from Wisconsin-Madison and two Masters degrees from Portland State in Civil and Environmental Engineering and Urban and Regional Planning.
Respondents include:
Anne Goodchild is the Allan and Inger Osberg Endowed Associate Professor in Civil and Environmental Engineering at the University of Washington. She joined the faculty of the University of Washington as an Assistant Professor in 2005 after completing her PhD in Civil and Environmental Engineering at UC Berkeley. Her research interests lie in the analysis of logistic systems, with an emphasis on freight transportation. Recent research has evaluated CO2 emissions in strategic routing and schedule planning in urban pick-up and delivery systems, policy and technology implementations to improve intermodal interfaces, and the relationship between freight activity and the economy. In addition, a series of recent projects include primary data collection and analysis to build knowledge and algorithms for next generation freight models. Before attending Berkeley she worked in consulting for 5 years in Europe and North America, for PricewaterhouseCoopers and Applied Decision Analysis Inc., modeling business problems such as airline fleet maintenance scheduling. She holds an MS in Civil and Environmental Engineering from the UC Berkeley, and a BS (with High Honors) in Mathematics from the UC-Davis.
Kathleen Petrich, Moderator, is an attorney at Graham & Dunn. She is a shareholder and practices in the area of intellectual property, including trademark, mechanical/electrical and electro-mechanical and design patent prosecution. She counsels clients regarding their intellectual property rights and strategizes with clients as to the protection and enforcement of those rights. She also litigates intellectual property disputes, and provides clearing, registration, prosecution, opposition practice, portfolio management, opinion, due diligence, license, and settlement negotiations services.
Geoff Wood is the CEO of Profile Composites Inc. in Bremerton and the lead for the proposed Advanced Composites Center, designed to be a Manufacturing Innovation/Demonstration Facility. He started Profile as a consulting and development firm and has provided design, development, business case feasibility, and production services including advanced transportation (light vehicle structures), aerospace, infrastructure (logging road stream crossings), CNG and hydrogen storage, large precision antenna, and accelerated manufacturing of large wind turbine blades. With the company's recent relocation to WA, he is concentrating on state-wide collaborative efforts within the composite community to cement the state's position as an international leader in the advanced composites field. He is also working to establish an Advanced Composites Center in WA. Geoff previously worked at Oak Ridge National Laboratory managing the DoE's Lightweight Materials Program, and also consulted for Rocky Mountain Institute through the founding and establishment of their Hypercar™ effort. Prior to that he worked for six years in natural gas and hydrogen production and gas treatment. He holds an undergraduate degree in Chemical Engineering from Cornell and an MASc in Materials Science from the University of BC.