Nissan Motor Co. plans to offer cars with self-driving technology by 2020, a senior company executive said on Tuesday.
"Nissan Motor Co. pledges that we will be ready to bring multiple affordable, energy efficient, fully autonomous-driving vehicles to the market by 2020," Executive Vice President Andy Palmer said during a presentation in Southern California.
Nissan is one of several major auto makers working to develop cars that can drive themselves. Silicon Valley search giant Google Inc. also is working on autonomous driving technology.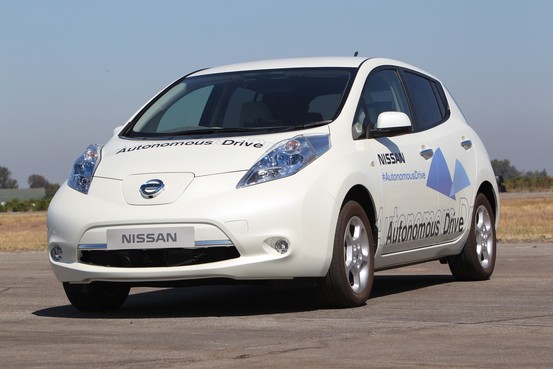 The push to perfect cars that can drive themselves, all the time or part of the time, is aimed in part at reducing
the number of accidents caused by driver errors.
Nissan demonstrated on Tuesday how a prototype self-driving Leaf electric car could use a combination of laser guidance systems, radar sensors and cameras to navigate around a track with various obstacles.
The car could detect a red light and slow to a stop. When a dummy pedestrian jumped in front of the car, it automatically swerved to the left to avoid a collision. When a test driver engaged the turn signal, the car turned right to simulate exiting a freeway.
"Most of the technology solutions are in sight. The challenge is not…the technology," Mr. Palmer said at the presentation Tuesday. "The big step is the regulatory framework."
Read the original article here.