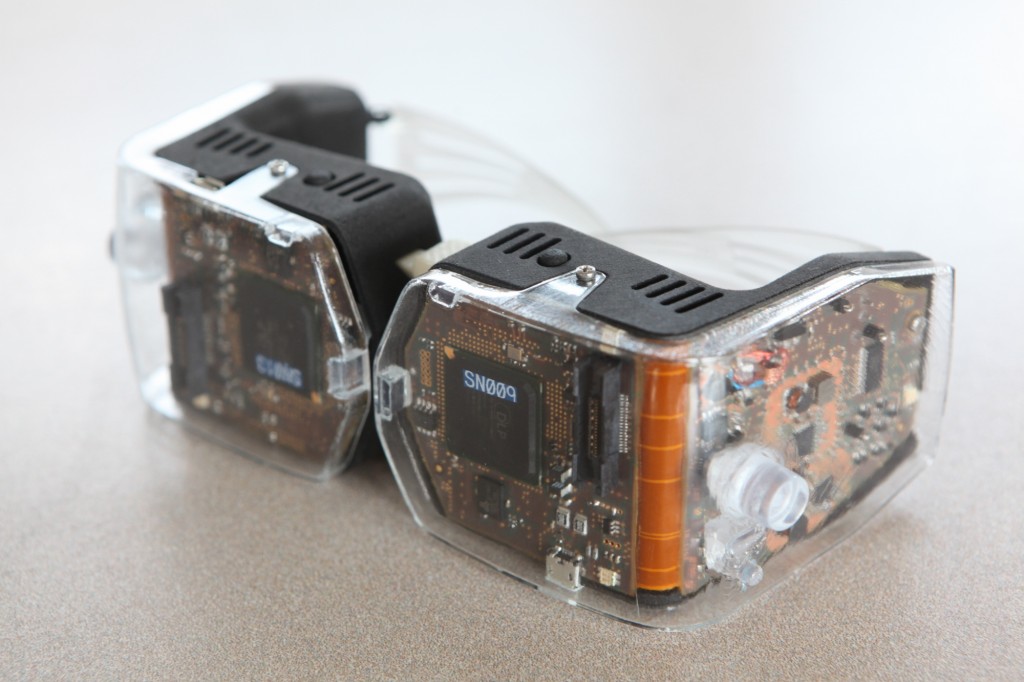 The Pacific Northwest National Laboratory has been recognized for creating 3-D headset display technology that could improve the sight of soldiers in dark battlefields and gamers immersed in virtual reality.
The Federal Laboratory Consortium announced on Jan. 29 that the Department of Energy national laboratory in Richland is receiving a 2014 Excellence in Technology Transfer award. The consortium is a nationwide network that encourages federal laboratories to transfer laboratory-developed technologies to commercial markets. With this award, PNNL has been honored by the FLC more than any other federal laboratory, collecting 79 awards since the program began in 1984.
The 2014 awards will be presented April 23 at the consortium's annual meeting in Rockville, Md.
Virtual retina display: A new look at 3-D goggles
The award went to PNNL researchers who developed a prototype headset, called Real Vision Head-Mounted Display. The so-called virtual retina display produces high-quality 3-D images without the drawbacks of other headsets, such as eye strain and a lack of depth perception.
"We pursued this research to solve the problem of eye strain caused by soldiers navigating at night by small glowing screens embedded in vehicle dashboards," said Bruce Bernacki, a PNNL scientist who worked on Real Vision. "But this technology also could be used for invasive surgery, training, virtual reality and entertainment."
The headset works like a mini projector, using a digital micromirror device to reflect light into the eye. Unlike screens, which can be difficult to focus on when placed close to the face, this virtual retina display takes advantage of the eye's lens in a relaxed state — reducing eye strain. The result looks more natural than a screen.
Allan Evans conceived the idea of Real Vision while at PNNL. He worked with Bernacki, an optics expert, to develop Real Vision into a proof-of-concept. Evans then left the lab to co-found Avegant Corporation to turn the concept into a product for the market. In January, Avegant's first model, called Glyph™, earned Editor's Choice at the Consumer Electronics Show in Las Vegas.
PNNL staff recognized for developing and transferring this technology: Bruce Bernacki, scientist; David Greenslade, commercialization manager; Kannan Krishnaswami, investment and strategy manager. Also recognized: Allan Evans, former PNNL staff and Avegant's chief technology officer; Edward Tang, Avegant's chief executive officer.