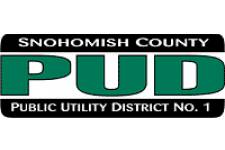 Everett, WA – Snohomish County Public Utility District (PUD), 1Energy Systems and LG Chem today announced that LG Chem will supply a 1MW, 500kWh advanced Battery Energy Storage System (BESS) as a core component of the MESA-1 energy storage system.
The MESA-1 system, to be deployed at a PUD substation later this year, will be the first energy storage system built on the innovative Modular Energy Storage Architecture (MESA).
"We're honored to have been selected to partner with Snohomish PUD and 1Energy Systems to make our advanced lithium ion BESS product line MESA-compliant," said Sunghoon Jang, Vice President of the Energy Solution Company at LG Chem. "MESA's modularity, scalability and interoperability will facilitate the widespread adoption of energy storage and reach a broader range of customers and applications."
Unlike conventional energy storage systems, MESA provides a standard, non-proprietary, scalable approach to energy storage in which electric utilities or grid operators can choose interoperable components – batteries, power converters and software – to meet specific needs and use cases. The ability to exchange components also makes it easier and more cost effective for utilities or other customers to upgrade or replace components as new technologies emerge.
LG Chem's utility-scale storage solutions are built on the technology, constant innovation, and extensive field validation of the company's consumer and automotive battery businesses. This selection by the PUD and 1Energy Systems expands LG Chem's presence in the United States following award of the 32MWh Tehachapi Wind Storage Project in California in 2013.
"I'm delighted to welcome LG Chem to the MESA alliance," said Snohomish PUD General Manager Steve Klein. "Their advanced battery technology, commitment to innovation and utility focus will add significant value to the alliance and underscore MESA's objective of meeting utility industry needs, which benefits customers and suppliers alike."
"With their extensive experience in lithium ion energy storage systems and applications, we're pleased to add LG Chem as a strategic MESA partner," said David Kaplan, CEO of 1Energy Systems. "Battery modules that are already being deployed by the country's leading utilities are important additions to the MESA technology ranks."
The MESA-1 Project, announced in late 2012, also includes partners: Parker Hannifin, provider of the MESA-compliant 890GTB power conversion system (PCS); Alstom Grid, making its control center software platforms MESA-compatible; and University of Washington faculty, providing research expertise in electric power systems and computer science.
MESA Goals
MESA partners aim to advance a new, component-based approach to energy storage that gives electric utilities more choice, and lets battery, power converter and software manufacturers reach more customers while focusing on their core competencies.
-More-
Key MESA goals, and deliverables for the MESA-1 project, include:
Developing standard electrical and communication interfaces to connect batteries, power converters and software components into modular energy storage systems.
Helping to foster a robust industry ecosystem of modular energy storage component suppliers.
Sharing MESA-1 learning with other electric utilities and technology suppliers.
In support of these goals, MESA partners will work with industry standards organizations to publish MESA specifications, and make key MESA technologies available in the public domain.
About Snohomish PUD: Snohomish County PUD is the second largest publicly owned utility in Washington. The utility serves over 325,000 electric customers and 20,000 water customers. The service territory covers over 2,200 square miles, including all of Snohomish County and Camano Island.
About 1Energy Systems: 1Energy Systems provides software, communications and systems engineering for utility-grade energy storage systems (ESS) and other electric energy assets. The company's products and services deliver key benefits for electric utilities, including firming of wind and solar power, improved reliability, outage backup and system upgrade deferral.
About LG Chem: LG Chem, Ltd. is a globally diversified chemical company which operates three main business units: Petrochemicals, IT & Electronic Materials, and Energy Solution. The company manufactures a wide range of products, from petrochemical goods to high-value added plastics, and extends its chemical expertise into high-tech areas such as electronic materials and rechargeable batteries. With significant market share in consumer, automotive and stationary applications, LG Chem is one of the world's largest lithium-ion battery manufacturers. For more information, please visit www.lgchem.com.