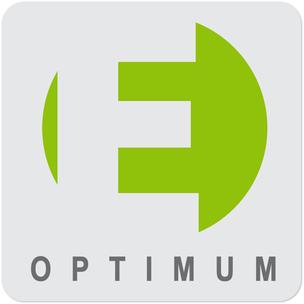 Optimum Energy, the leading provider of data-driven HVAC energy optimization for enterprise facilities, today announced the launch of the OptiCx™ Platform. The OptiCx Platform delivers performance and energy management and the option for energy optimization for heating and cooling systems, along with world-class engineering support services.
"At Optimum Energy, we're excited to debut the OptiCx Platform," said Matt Frey,President and CEO of Optimum Energy, "The OptiCx Platform offers our customers an innovative, scalable approach to suit their individualized equipment performance and energy management needs, with the option for additional energy optimization services through our patented operational modules and platform enhancements."
"The OptiCx Platform offers a full menu of holistic energy optimization features for complex HVAC systems," added Ian Dempster, Senior Director of Product Innovation, speaking at the Building Energy Summit today in Washington, DC. "Optimum Energy is changing the way of looking at energy efficiency solutions. By offering a wider, customizable platform approach, we are incentivizing businesses who may not have had the budget to implement large-scale efficiency projects to take the first step on a path to greener, smarter, and energy efficient future for their building systems.
The OptiCx Platform provides individualized energy management and energy efficiency solutions for large-scale HVAC systems through two subscription levels: Essentials and Expert. The scalable, modular design of the OptiCx Platform allows Expert subscribers options for incremental energy optimization based on their energy efficiency goals, providing real-time system management that reduces operational expenses by as much as 50%. The Essentials subscription package offers operational analytics on HVAC system electricity consumption and carbon emissions, which can be an important, but optional first step towards the holistic energy optimization offered in the Expert plan.