4/29/14 Everett, WA – Snohomish County Public Utility District (PUD) announced today that Mitsubishi International Corporation will provide the first battery deployed in the MESA-1 energy storage project. The 1MW, 500 kWh advanced battery storage system will be installed at Snohomish PUD's Hardeson substation in Everett, WA later this year. The MESA-1 installation will be the first energy storage system built on the Modular Energy Storage Architecture (MESA), an innovative approach to energy storage based on open, non-proprietary industry standards.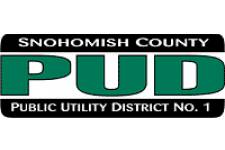 Mitsubishi International Corporation has delivered the advanced technology lithium-ion battery modules to Parker Hannifin Corporation's Energy Grid Tie division, which will supply the power inverter and system housing. The battery modules contain battery cells manufactured by Lithium Energy Japan, a joint venture between GS Yuasa International Ltd. and Mitsubishi Corporation. 1Energy Systems, LLC, located in Seattle, WA, will supply advanced MESA-compliant system control software and integrate the complete energy storage system.
The lithium-ion battery equipment will be installed into a 40-foot ISO shipping container.  This modular system design allows for multiple containers to be combined into larger systems so customers can size energy storage systems for their specific needs without incurring the additional engineering costs of custom designed systems.
"We are pleased to partner with Mitsubishi International Corporation and GS Yuasa International Ltd., a global leader in lithium-ion battery systems, to demonstrate GS Yuasa's batteries using the scalable MESA technology," said Snohomish PUD General Manager Steve Klein. "This project and the efforts by Mitsubishi International Corporation and GS Yuasa International Ltd. will help address the needs of utilities and set a worldwide standard for modular energy storage."
"The MESA-1 project provides a great opportunity for Mitsubishi International Corporation and GS Yuasa International Ltd. to demonstrate our battery technology and the importance of a modular design," said Koji Hamano, Senior Vice President, Global Environmental & Infrastructure Business Group at Mitsubishi International Corporation. "We understand that utilities need flexible, modular energy storage systems, and developing industry standards is critical for safe, high-quality systems."