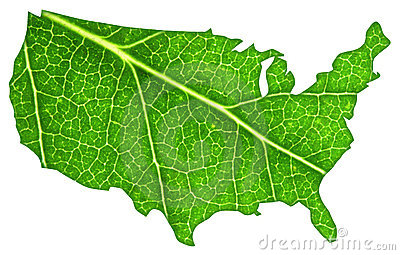 A nine-man squad of business leaders has parachuted into the political fray over renewable energy and energy efficiency with one message — jobs and investment.
"Our companies collectively employ over 3,500 Ohioans and we are opposed to permanently freezing the renewable energy standards at 2014 levels," the nine executives say in a letter to the Ohio Senate President, Gov. John Kasich and others.
The executives are from companies that make solar panels, hardware for solar installation, hardware and other parts for wind turbines, and electrical components used in high-voltage transmission lines and substations.
Their statement of support for Ohio's renewable energy standards comes at a time when Republican lawmakers and Kasich are squaring off in disagreement over a GOP drive to freeze the standards, a disagreement that could end up with a gubernatorial veto, followed by effort to override that veto.
In the midst of that brawl, the manufacturers want to remind the policy makers that not only jobs but also investments are at stake.
"In 2008, the state of Ohio made a commitment to requiring utilities to gradually increase their use of renewable energy to 12.5 percent by 2025," the letter from the manufacturers states.
"This policy has brought more than $1 billion in private capital investment to Ohio over five years and has created more jobs in the renewable energy sector by component part manufacturers and developers," they argue. "Undermining the renewable standard is the wrong path for Ohio, its residents, and businesses."
That's what the more conservative Republican lawmakers — lobbied by electric utilities and some large industries — are trying to do. They want to freeze the standards at 2014 levels.
Sen. Troy Balderson, a Zanesville Republican, introduced a bill in March to do that. A vote on the bill — Senate Bill 310 — was set for Wednesday, May 7th.
A group of moderate Republicans, led by Sen. Frank LaRose of Copley Township, proposed a set of amendments on Monday that would keep renewable and efficiency standards, but add some modifications designed to keep customer bills from spiraling out of control.
There was no word on whether Kasich would support the LaRose compromise, but a number of large manufacturers did support it — including Cooper Tires, Honda Motor Co., Honeywell, Ingersoll Rand, Johnson Controls, Navistar, Owens Corning, PPG, Schnider Electric, Smardt Chiller Group, Steris Corp., United Technologies, Whirlpool Corp., Zone First, BASF SE, Dupont and the Husky Lima Refinery.
A new, substitute for SB 310 emerged Tuesday afternoon. The bill ignores the LaRose compromise and instead freezes current standards for three years — as the the original version of the bill did.
The new wrinkle is that the rewritten legislation would have the standards automatically kick back into law in 2017 — unless the legislature at that time thinks otherwise. Faber said the idea of the standards automatically returning came from Kasich.