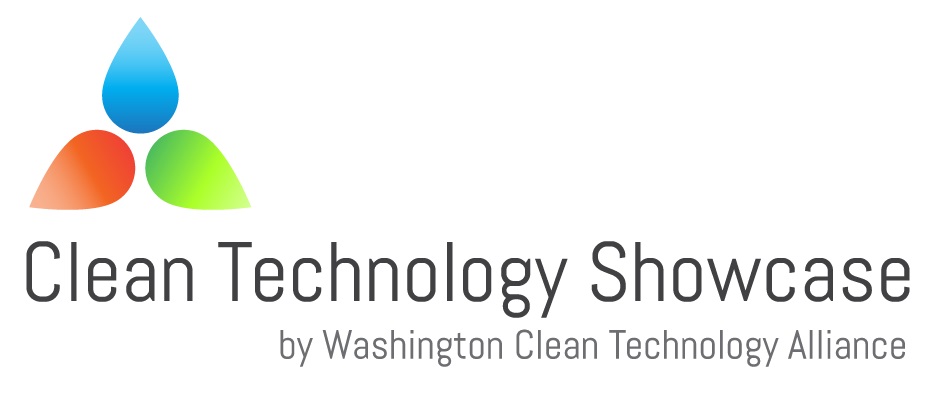 Media Contact: Emily Wicks
May 20, 2014
206-718-1629
Washington Clean Technology Alliances Announces 2014 Clean Technology Showcase Presenters
Selected companies provided exclusive opportunity to present clean technology
products and expertise at inaugural event
Seattle, Washington – Today, the Washington Clean Technology Alliance (WCTA) released its list of 2014 Clean Technology Showcase presenters. The showcase, taking place on June 23 at Bell Harbor International Conference Center in Seattle, will feature more than 20 companies carefully selected by the showcase committee based on their market potential, solution potential, qualifications and experience of their management team, and application quality.
The Clean Technology Showcase is a one-day event focused on networking, learning and investing. The Showcase will feature the latest clean technology innovations from Northwest companies and research institutions. Among the list of selected companies is WaterTectonics. Headquartered in Everett, Washington, WaterTectonics designs water treatment solutions for clients in oil and gas, mining, industrial, and construction applications. Their water treatment technology enables Washington State and the nation to reach important environmental standards while also meeting regional energy demands.
"It's an honor to be selected as a presenter at WCTA's Inaugural Clean Technology Showcase," said Jim Mothersbaugh, WaterTectonics Founder and CEO. "Our water treatment solution is just one example of how cleantech innovations are creating jobs and building a sustainable future for Washington State and beyond." An entire list of presenting companies can be found here.
"Our talented and diverse group of presenters will spotlight the great advancements being made in clean technology here in our state" said Tom Ranken, WCTA President and CEO.  "We're proud to support the growth of this industry through events like the Clean Technology Showcase and look forward to building upon the 2014 event's success."
"Boeing is excited to serve as a premier sponsor for the Clean Technology Showcase," said Boeing State and Local Government Operations Director Bill McSherry.  "From improving the efficiency of airplanes and airline operations to chemical reduction efforts and sustainable aviation biofuel development, clean-tech innovations have enabled our company to adapt, thrive and continue to create jobs and economic opportunities in our region."
The Clean Technology Showcase will also feature table-top presentations, research poster sessions, business development opportunities, a discussion on Washington's potential for clean technologies and a reception panel led by Executive Director of the Green Sports Alliance, Martin Tull. For more information, to become a sponsor or to purchase tickets visit www.wacleantech.org.
About the Washington Clean Technology Alliance
The Washington Clean Technology Alliance is the largest state clean tech trade association in the nation, representing over 260 businesses and organizations.  Founded in 2007 by business leaders, the WCTA facilitates the generation and growth of cleantech companies, jobs, products, and services in order to advance the state's position as a leader in clean tech. Organization membership gives businesses the tools to grow their clean tech businesses. The WCTA offers a range of business services and benefits uniquely designed to help businesses gain visibility, access services at a lower cost, and benefit from public policy advocacy.