By Phuong Le, Associated Press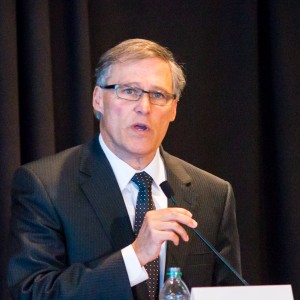 With an abundant supply of hydroelectric power, Washington state currently gets less than 14 percent of its electricity from coal.
Gov. Jay Inslee wants to take that down to zero over time.
To wean the state off coal-generated power, the Democratic governor will have to persuade the state's three private electric utilities — Puget Sound Energy, Pacific Power and Avista Corp. — to reduce or eliminate electricity they get from coal-fired plants in Montana and Wyoming.
The utilities say coal-fired electricity is reliable and cost-effective and only part of a diverse portfolio that includes hydropower, natural gas and wind, and for now coal appears to be a part of their long-term energy plans.
Saying the state has a moral responsibility to act on climate change, Inslee signed an executive order last month directing state agencies to negotiate with utilities to phase out electricity produced from coal.
"It's not a trivial activity by any means, but I think it can be done," said Tony Usibelli, director of Washington's energy office, on eliminating coal-fired electricity from the state's fuel mix.
The state's only coal-fired power plant, the TransAlta facility in Centralia, is slated to shut down by 2025. Most of the state's coal-fired electricity, or coal by wire, is imported from the Colstrip power plant in eastern Montana and the Jim Bridger plant in Wyoming.
Read the original article here.