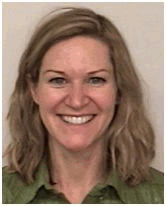 July 28, 2014 (Seattle, WA) – New WCTA Gold Member, Alaska Air Group, has nominated Karen Gruen to the board of the Washington Clean Technology Alliance.
Karen Gruen is Vice President of Corporate Real Estate for Alaska Air Group. She is responsible for oversight of Alaska's airport lease and operating agreements and planning, engineering and construction projects for airport and non-airport company facilities, facilities maintenance, and related real estate business transactions. Gruen is a 16 year veteran of Alaska Air Group. She oversaw the air carrier's construction of and move to a completely remodeled Terminal 6 at Los Angeles International Airport. Presently she is responsible for a similar project to develop and improve concourses C and N at Seattle-Tacoma International Airport. Gruen previously served as Managing Director of Corporate Affairs, Assistant Corporate Secretary and Associate General Counsel at Alaska Airlines with a focus on corporate legal work including corporate governance, securities law, executive compensation, equity plans, and executive benefit plans. Prior to joining Alaska, she worked as an attorney at Short Cressman & Burgess in Seattle.
Gruen holds a Juris Doctor from the University of Michigan Law School, a Master's Degree in Business Administration from the University of Washington, and a Bachelor's Degree from Michigan State University.