Hydrobee has launched an online survey to improve the design of the new PowerBee personal renewable energy power system.   The short survey asks what features of the PowerBee are most desirable, where it is likely to be used, the user profile, and a few other questions.  Everyone who responds will be entered into a drawing to win an iPad Mini!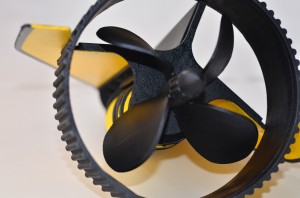 The survey just takes a few minutes and will greatly help us make the PowerBee system right for you. Look at the new design prototype, put on your thinking cap and share your suggestions for new applications and solutions!
Check out the new PowerBee design and user survey
Hydrobee is a startup company in Seattle revolutionizing the concept of personal renewable energy. The soda-can sized Hydrobee turbine battery harvests renewable energy from any natural energy source, including water pipes, rivers and streams, wind, fire, sun, bikes and muscles.  It puts out USB power for phones, LED lamps, or any USB device.  Once attached to an energy source, the battery in the Hydrobee can be "hot-swapped" with another battery or taken away with you for power on the go.