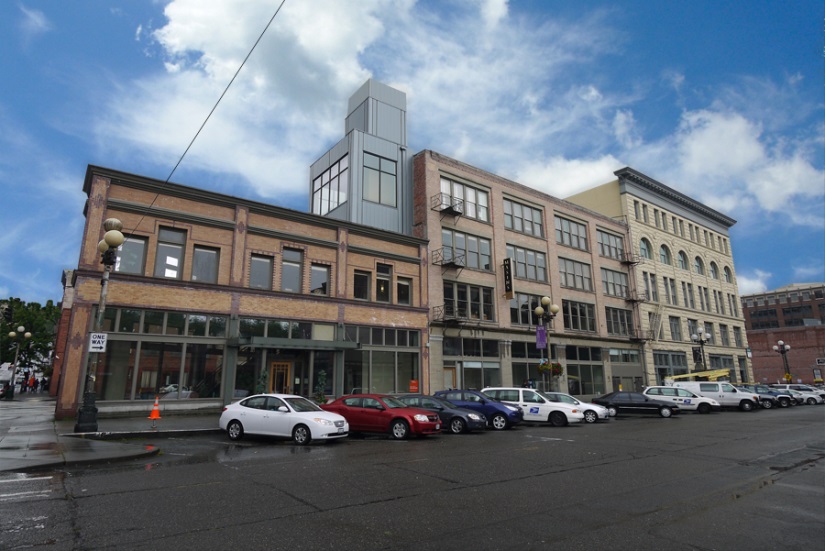 Impact Hub Seattle is located in the heart of the city in historic Pioneer Square. The Hub serves as one of Seattle's best spaces to collaborate, network and host events, and is a launch pad for purpose-driven ventures. The community helps foster entrepreneurs and businesses and strives to help philanthropists and nonprofits to become self-sustaining through collaboration.
Whether you are in the early stages of development or the ball is already swiftly rolling, space sharing can be an extremely beneficial method to incubate social ventures and entrepreneurial projects. Impact Hub Seattle houses a community for networking with some of the most creative and innovative individuals in the nation.
If being part of a driven and innovative community isn't enough, Impact Hub Seattle offers member services such as mail, phone or storage for additional fees. Benefits include "blazing fast wifi," free coffee and tea, networking events, Herman Miller Furniture and free dog walking. Members can also enjoy discounted services from company partners including Back Alley Bike Repair, Microsoft BizSpark and Car2Go. Afraid of commitment? Impact Hub Seattle offers a free trial day that you can sign up for on their website.
Whatever your needs for space, Impact Hub Seattle has something that can work for you. Membership ranges from $35/month to complete access with a fixed desk for $475/month with a variety of options designed to fit your requirements.
CleanTech Alliance is entering a strategic partnership with Impact Hub to lower the cost of entry. Our members are eligible for a $35 credit when joining Impact Hub Seattle by listing "CleanTech" as the referring partner in the membership application.
Also keep in mind that your first visit is free, allowing you to see if Impact Hub is a good fit. The folks over 220 Second Ave South ("220 and Change") are more than happy to answer any questions you may have about the community, membership, attending events or renting space. Schedule your first day by visiting their website, or attend a tour every Thursday at 2:00 pm!