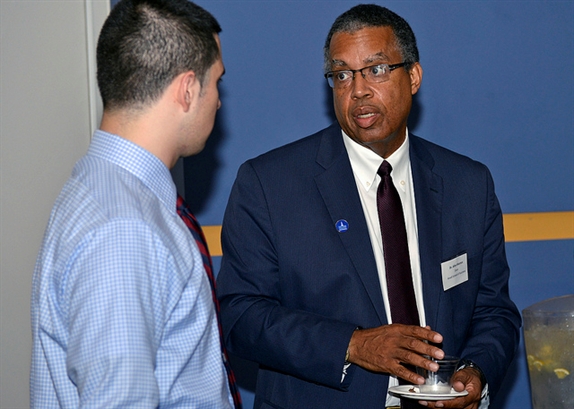 Are you an experienced entrepreneur or business leader looking to advance Washington State's cleantech economy? CleanTech Alliance is seeking mentors to help cleantech entrepreneurs and emerging companies accelerate innovation and success.
An immediate opportunity exists for mentors to assist teams as part of the Cleantech Open 2015 accelerator program. Each team will receive ongoing support from two general mentors, as well as assistance from specialty mentors on an as-needed basis.
Generalist Mentors: Generalist mentors are experienced professionals with proven records of success in either relevant cleantech industries or innovation-driven startups. Generalist mentors become a champion for their mentees, coaching and leading them to build excellent business plans and investor pitches.
Specialist Mentors: Tapping world-class expertise in key functional disciplines like finance, marketing, engineering, sustainability and legal is vital for entrepreneurial success. Specialist mentors are an elite group of subject matter experts acting as ongoing resources across a broad range of category, including:
Business plan/model development
Investor pitch refinement
Sales/business development
Team building and human resources
Marketing and public relations
Financial planning
Technology
Manufacturing
Beyond the Cleantech Open, the CleanTech Alliance is working to create a directory of mentors to help early and late-stage cleantech startups realize commercialization success.
Anyone interested in providing mentorship to entrepreneurs and emerging companies should contact Gabe Boeckman at gabe@cleantechalliancewa.org or 206-389-7271.