Twelve Pacific Northwest Startups Graduate the Cleantech Open Accelerator in 2015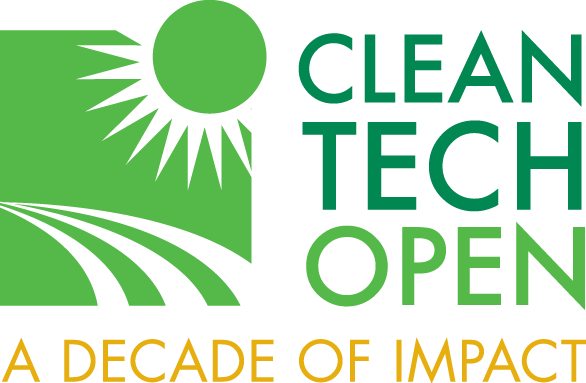 The Cleantech Open named Allumia and EcoPro Polymers as 2015 Pacific Northwest Finalists while Tape-It-Easy received the region's Sustainability Award. Each company will go on to compete for a prize package worth $200,000 in cash and services at the Cleantech Open Global Forum in San Francisco from November 17-19.
Now in its 10th year, the Cleantech Open is the oldest and largest cleantech startup accelerator program in the U.S., supporting some 150 early-stage startups every year. Twelve Pacific Northwest cleantech companies graduated from the Cleantech Open accelerate program in 2015.
Allumia provides energy efficient lighting as a service. The company funds, installs, and maintains efficient lighting upgrades for commercial and industrial customers, earning a return out of metered savings.
 
EcoPro Polymers created a water based, zero formaldehyde emission adhesive resin that is healthier and more environmentally sustainable for modern building applications. The EPA is clamping down on formaldehyde emissions from interior building materials.
 
Tape-It-Easy promotes water-efficient drip irrigation systems for global water conservation. The company created a tool to expedite the drip irrigation installation process without the excessive labor and time associated with installation by hand.
Allumia also received the People's Choice Award voted on by the more than 90 Cleantech Open mentors and supporters that attended the awards dinner. Chris Ajemian of Ajemian Consulting was awarded Mentor of the Year honors for his work with IntelliJet Marine and Protium Innovations.
The Cleantech Open is a nonprofit, volunteer-based and mission-driven organization that works to find, fund and foster entrepreneurs with ideas to solve the world's greatest environmental and energy challenges. Since its inception in 2005, the Cleantech Open has helped more than 1,000 cleantech startups connect to the people and resources they need to accelerate their businesses. The results speak for themselves: over 70 percent of Cleantech Open companies are still in operation; and, Cleantech Open graduates have raised on average $2 million in funding, with more than $1 billion in combined funding to date.
In addition to Allumia, EcoPro Polymers and Tape-It-Easy, these 10 cleantech startups graduated the Cleantech Open Pacific Northwest in 2015:
Beta Hatch turns food waste into insect protein for animal feed. The company's insect rearing technology converts organic waste directly into protein, creating high value fertilizer as a by-product.
 
Crowd Energy is developing a deep-water ocean current turbine that provides electric companies and developers with a constant, competitively-priced renewable energy generation source.
 
eWind is developing a novel airborne wind energy technology utilizing 'smart' kites. The system will produce approximately four times more electricity than traditional wind turbines. The initial target market is small-to-midsize farms in rural communities with the expectation of taking the technology global.
 
IntelliJet Marine offers the world's first electronically controlled marine jet applicable to the recreational boating market. The product brings the efficiency advances in jet planes and cars to boats.
 
OpConnect produces and operates the world's only digital media kiosk platform that also charges electric cars. Electric vehicle charging stations are rapidly growing in numbers throughout the U.S., but a majority of the publically used chargers lose money.
 
Protium Innovations develops and manufactures transportable hydrogen liquefaction and storage systems. The company can double revenue streams of existing biochar processing facilities by liquefying the off gas hydrogen stream and selling it as a commodity.
 
SAMIO Lighting makes functional works of art by combining Smart LED Technology with hand blown glass. The company's chandeliers and lighting fixtures create an ambiance of natural beauty.
 
Separashan makes sensors to monitor plant and soil health via mobile phones. The real-time PH, humidity and nutrition information is shared with individuals, farmers and fertilizer companies.
 
Solar Forest makes and sells solar systems that transform solar-cell technology into plant-like solar systems to generate electric power for lighting, to feed power into the grid, to charge off-grid battery banks, and other applications.
Wells Fargo, Arrow and the University of Phoenix are national sponsors of the Cleantech Open. Pacific Northwest Region program sponsors include Siemens, Dorsey & Whitney and Voxus PR. Execution partners include the CleanTech Alliance Washington and Oregon BEST.