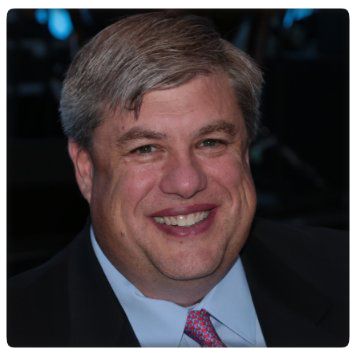 Darrell Smith, Microsoft's
Director of Worldwide Energy
& Building Technology
presented his approach to
energy management.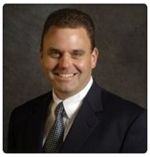 MacDonald-Miller's Perry
England outlined how
Microsoft and several
partners are replicating
the approach across
the globe.
 
Microsoft operates 32 million square feet of facilities across 560 global sites. The Redmond campus alone includes 125 buildings holding approximately 40,000 employees. Energy management at that scale can be intimidating, even for a technology company like Microsoft.
Darrell Smith outlined Microsoft's approach at the CleanTech Alliance October 14 breakfast. As Director of Worldwide Energy and Building Technology, Smith oversees the company's energy strategy, programs, targets and reporting.
Microsoft's Need
Microsoft is now dramatically reducing energy consumption worldwide while saving millions of dollars in the process. But, that wasn't always the case. Smith inherited an energy management "system" that relied on utility bills as the primary feedback mechanism. If energy managers were lucky, a building occupant would report an issue. If not, they'd find out about it 30 days later when the utility bill arrived.
"Managing energy by utility bill always leaves you 30 days behind," said Smith. "That's not helpful. Energy spikes cost money. Not being able to fix them in real time leads to waste on all fronts. Waiting 30 days to see when spikes happen is ridiculous."
Relying on 30-day old utility bills forced Microsoft to be reactive instead of proactively managing its energy consumption. Smith assembled a small group of energy managers and engineers to find a better way. From there, the Microsoft energy-smart building pilot was born.
Building the System
Microsoft designed its energy-smart building systems at the intersection of IT and energy. The approach blends the Internet of Things, software and cloud-based data to empower building and energy personnel to make smart, real-time decisions.
Microsoft needed to communicate to its buildings and have them communicate back. Smith didn't want to simply install add-on sensors anywhere and everywhere. He knew that most systems come with energy monitoring capabilities. If the capabilities were already built in, why not use them? Unfortunately, Microsoft's campus leveraged systems from almost every vendor out there. That meant creating a system that could speak in any and all vendor languages provided.
To oversimplify the process, Smith's team created an integrated data network tied to a central dashboard and software layer that compiles and manages all reporting data delivered across the campus. Technicians are now able to continually and consistently monitor comfort level, head counts, faults, equipment status and more from a single location and a single click – no matter the location, equipment or manufacturer.
"Microsoft doesn't have time to look at all equipment all of the time," said Smith. "We needed be able to prioritize maintenance based on need and cost to optimize equipment operations and energy savings."
Results and Replication
Different companies have different reasons to streamline energy management. For Microsoft, it all boils down to energy savings, cost reductions and return on investment. In the five years since deployment, Microsoft has generated $1.23 million in energy savings. Simple payback was generated in under 24 months.
The Redmond pilot's success allowed Microsoft to replicate the system in California. In the first month, Smith's team identified $240,000 in savings. In the first year, they saved enough energy to power 1,400 homes.
Microsoft's approach to energy-smart buildings is now being replicated globally. King County partnered with Microsoft and MacDonald Miller to optimize five buildings, covering 500,000 square feet. Within the first 60 days, the first three buildings identified more than $100,000 in opportunities from basic program changes alone.
Smith is now working with the Singapore government on similar projects, replicating Microsoft's energy-smart building approach across the globe.
Presented by Perkins Coie, CleanTech Alliance breakfast events are held the second Tuesday of every month. Interested in attending? Check out our series lineup to see what's topics will be covered next.