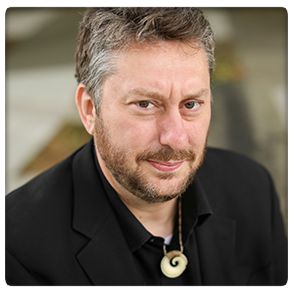 The Living Future Challenge is a bold new effort to rethink the way we design our built environments. Join the initiative's founder, Jason F. McLennan, for breakfast on January 13 to hear what our living future holds – including an overview a several living buildings right here in Washington State.
Considered one of the most influential individuals in the green building movement today, McLennan's work has made a pivotal impact on the shape and direction of green buildings across the world. He answered a few of our questions to help outline our living future.
Click here to learn more about the January 13 breakfast featuring Jason F. McLennan.
According to your project map, there are about a dozen certified living buildings in Washington State. The Bullitt Center gets a lot of attention. What other living buildings in our state deserve attention?
There are about a dozen projects that are either certified, in progress, or in the design stage in Washington State but they are not all certified yet. Two projects, beyond the Bullitt Center, that deserve particular attention include the Bertschi School Science Wing and my home, Heron Hall, which is currently under construction and is slated to be the first Living Building Residence in Washington State.
What about internationally? What have been some of the most impressive design challenges and solutions?
People assume International will be harder, but it depends on the location. Australia has been particularly successful in getting interest in the Living Building Challenge.
The Living Building Challenge spurred additional design challenges for living communities, living products, net zero buildings and several others. These are each major changes in the way society designs and interacts with the built environment. What's been the biggest challenge in changing our mindset toward a living future model?
For the most part, our industry is stuck in the way that it does things; it is very risk averse. Our biggest hurdle is persuading decision-makers that these methods and materials are tried and true. The benefits far outweigh the risks. Changing that mindset is much harder than the realities of adhering to the Living Building model/standards.
Soon, you plan to transition from CEO of the International Living Future Institute to its Board Chair. What sparked the transition and what do you hope to accomplish in your new role?
After 10 years as a staff member (CEO) with the International Living Future Institute, as 2016 opens, I will transition to the role of Chair of the Board for the Institute. I am eager and excited to continue to support the incredible work of the Institute and to apply what I've learned while traveling globally to projects directly. The reason for the transition is quite simple – I miss working on projects and have longed to get back into designing buildings again. I also think that the Institute can now stand on its own two feet, and so I can help the cause now through other means.
The Green Warrior Society was also recently announced to provide free or deeply discounted regenerative design services to deserving organizations and individuals around the world. Do you have any projects lined up yet? If not, what is your ideal project for the organization?
The Green Warrior Society is the charitable design arm of McLennan Design and its partners, and it is an exciting aspect of our work. Two significant projects that are currently in the works include the William Jefferson Clinton Orphanage in Haiti. A fully LEED Platinum construction project, the orphanage is being completed by our firm under the talented hand of McLennan Design Partner, Thomas Knittel.
Another project that we are incredibly excited about is the Warrior's Ascent – Healing Village, a place where veterans, first responders, and those who suffer from post-traumatic stress will be able to go to engage in proven therapies designed to help heal and empower themselves in unique and powerful ways without medication.
Ideal projects for the Green Warrior Society will have maximum potential to create positive change in the world.
Jason F. McLennan will share more insights on our living future and the living buildings under development across Washington State. Click here to learn more and register.