CleanTech Innovation Showcase 2017 Keynote Recap
By Brittany Bishop, University of Washington, CleanTech Alliance Contributor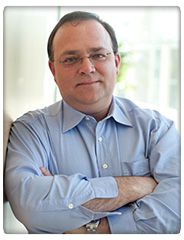 Leonard Rainow, Chief Technology Officer at GE Energy Connections, was this year's luncheon keynote speaker at the 2017 CleanTech Innovation Showcase. GE Energy Connections is responsible for the technical solutions for utilities and management of electricity from power generation to power consumption.
More recently, GE Energy Connections has been integrating new technologies and focusing on the digitization of GE to transition it into a "digital industrial" company. This transformation was motivated by the pressure for industry to improve productivity and the growing demand for improved efficiencies and new innovation. As Rainow explained, the digitization of GE is a massive economic opportunity with the rise of the industrial Internet, which involves a network of intelligent devices that collect and share data to improve manufacturing and automation. With its industrial expertise and technical capabilities, GE has the opportunity to have a significant role in the field of digital industry.
GE Digital was started as a means for enabling productivity around industrial assets, and according to Rainow, is "equipped to become a leading partner to industrial companies in their digital transformations." This transition includes employing self-learning and interconnected devices, and creating applications and software for sharing data. For example, a system of interconnected machines could provide a list of required parts needed for maintenance at a given location, minimizing the number of parts inventory requires and decreasing maintenance costs. Digitization can allow for operations optimization, asset tracking and monitoring, condition-based maintenance, improved safety and security, supply chain optimization, and inventory management.
GE Digital has developed Predix, a new application for asset management and field services, to support industrial digitization. The Predix platform is a system built from the ground up for industrial computing. The platform works from machine connectivity to industry insight, including machine automation and control, software and security, machine learning, and a scalable, digital cloud. As Rainow explained, "as well as a platform, it's an ecosystem." This technology has flexible architecture and deployment, making it adaptable to a variety of applications.
As a whole, Predix utilizes digital applications, industrial modeling—known as the Digital Twin, and a secure data network to ensure increased control, optimization, and productivity of their systems. In addition, artificial intelligence and machine learning are incorporated to allow a system to learn from itself, from the fleet of other systems, from humans, and from simulations, ensuring improved efficiency and optimization. In the end, GE hopes to increase throughput, productivity, and machine utilization, while decreasing downtime.
To accomplish this project, GE has worked with a variety of early customers and partners, including independent software vendors, systems integrators, industrial representatives and resellers, and technology partners. According to Rainow, one of the best parts of his job is getting the chance to work side-by-side with this community. He has worked with people from a wide geographic spread and a variety of businesses, including small companies and start-ups. "One of the best things for me was to be a part of companies, such as GE, and be able to, on a daily basis, interact with some phenomenal people around the world," said Rainow.
While GE Digital has done an incredible amount of work to become a digital industry, this is just the beginning of their transformation. GE Digital is still investing in several areas of innovation and working with startups to "accelerate growth and commercialize in innovative ideas."
University of Washington, Holmberg Lab
Clean Energy Institute Graduate Fellow
Email: bbishop3@uw.edu