Registration is open for the 2018 CleanTech Innovation Showcase featuring the Department of Energy's Director of Fuel Cell Technologies. 
CleanTech Alliance is excited to announce Sunita Satyapal as the first keynote speaker for the 2018 CleanTech Innovation Showcase to be held June 25 in Seattle. Satyapal is Director of the Fuel Cell Technologies Office at the U.S. Department of Energy. She is leading her team in research, development, demonstration, and deployment activities related to hydrogen and fuel cells.
Satyapal has more than 20 years of cross-sector experience in hydrogen and fuel cells, both on the research and business development sides of the technology. Prior to her current position, her experience at DOE includes leading the Hydrogen Storage Team and serving as Chief Engineer and Deputy Director of the Hydrogen Office. She is also involved in the International Partnership for Hydrogen and Fuel Cells in the Economy, which involved coordinating activities related to these technologies with 17 countries and the European Commission.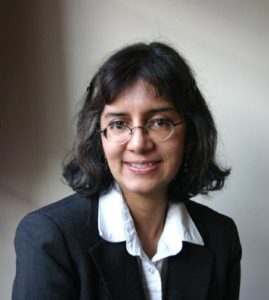 "Dr. Satyapal's unique and extensive experience in this emerging technology speaks to the high caliber learning and connection opportunities provided by the CleanTech Innovation Showcase," said J. Thomas Ranken, CEO of CleanTech Alliance.
Before working at DOE, Satyapal gained experience in academia, industry, and government, including at United Technologies Research Center and at UTC Fuel Cells in Connecticut. While in industry, she managed research groups ranging from 15 to 50 scientists, engineers, and technicians covering a broad range of chemistry and energy technologies, including hydrogen and fuel cell research and development (R&D). She also served as business development manager to develop strategic R&D collaborations, both for government programs and international markets.
Earlier in her career, Satyapal was a visiting assistant professor at Vassar College, and a visiting scientist at Columbia University and at Hokkaido University in Japan. She has also worked in the area of laser diagnostics in photodissociation and in the combustion of chemical warfare agents. She has authored or co-authored numerous publications, including in Scientific American, and has 10 patents issued.
Held June 25, 2018, at the Bell Harbor International Conference Center in Seattle, the CleanTech Innovation Showcase is the region's premier one-day conference focused on technology and business innovation. The event convenes 400+ cleantech industry leaders, investors, policymakers and media. More than 75 companies were featured at last year's event, including 24 presenting companies.
CleanTech Innovation Showcase registration is now open. Additional branding opportunities are available through several 2018 CleanTech Showcase Sponsor and Exhibitor Packages. Contact Sharon Schierle if you have questions about sponsoring or exhibiting at sharon@cleantechalliance.org or 206-389-8662.