Source:  Resource Recycling, Colin Staub.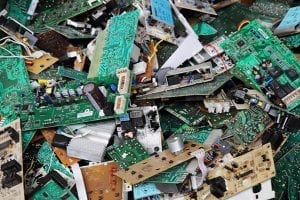 Projects advancing plastics and scrap electronics recovery will receive funding through a federal initiative to save energy and support U.S. manufacturing.
The REMADE (Reducing Embodied-Energy and Decreasing Emissions) Institute announced July 11 its first round of projects to receive funding. The REMADE Institute launched in early 2017 and has been working through the selection process since last summer.
REMADE is funded partially through the U.S. Department of Energy, and its goal has been to develop technologies reducing energy usage and greenhouse gas emissions in manufacturing by improving recycling, remanufacturing and reuse.