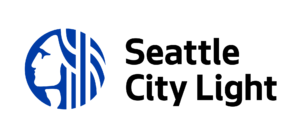 Seattle City Light is happy to announce the launch of our Pay for Performance program.
The Deep Retrofit Pay for Performance (P4P) program has been designed to enable customers to achieve energy efficiency through incentive payments, which are made over time and based on energy savings measured at the electric meter. This differs from the standard approach of offering an upfront incentive payment based on the estimated energy savings from an energy conservation measure
Since savings are measured at the meter in P4P, savings can come from building retrofits and equipment upgrades, as well as behavioral, operational and maintenance (O&M), and retro-commissioning activities. Participants receive a set incentive rate for energy savings achieved over the course of a defined performance period (either three or five years). Incentive payments are made at the end of each year of the performance period.
For the full announcement , or to sign up to attend an informational event in person or online follow this link.