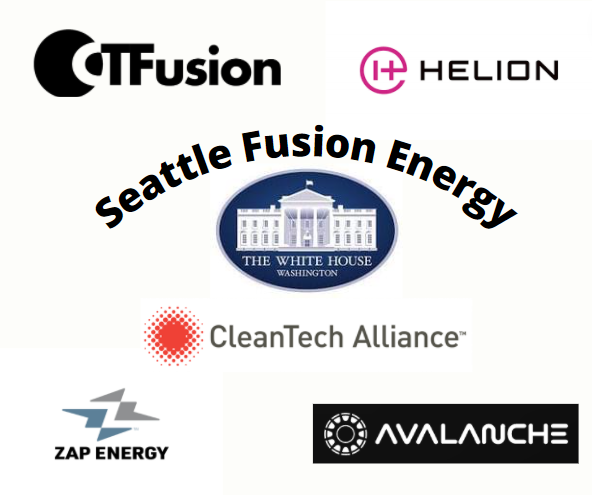 On Thursday, March 17, the White House Office of Science and Technology Policy (OSTP) and the U.S. Department of Energy (DOE) are hosting a summit titled Developing a Bold Decadal Vision for Commercial Fusion Energy.
The event will be led by White House and DOE leaders, including:
Jennifer Granholm, U.S. Secretary of Energy
Gina McCarthy, National Climate Advisor
Dr. Alondra Nelson, Head of OSTP and Deputy Assistant to the President
Brenda Mallory, Chair of Council on Environmental Quality
Dr. Geraldine Richmond, DOE Under Secretary for Science and Innovation
Shalanda Baker, DOE Secretarial Advisor on Equity and Deputy Director for Energy Justice in the Office of Economic Impact and Diversity
Dr. Sally Benson, OSTP Deputy Director for Energy and Chief Strategist for the Energy Transition
Fusion – the same reaction that powers the sun – has the potential to be a game-changing technology to help us achieve net-zero by 2050, provide energy security, and enhance U.S. technology leadership. Decades of public investment, rapid growth in private investment, and major recent scientific advances suggest that now is the time to quickly move toward demonstrating commercial fusion energy.
More information about the event here
The CleanTech Alliance is glad to see the efforts of our fusion energy members like CTFusion, Helion, and Zap Energy, and the fusion sector at-large, getting recognized in an important high-level political forum.
"[After decades of establishing a firm scientific foundation, fusion energy is now being readied for market. The March 17th White House forum provides high-level political validation to acknowledge this progress. With its four fusion companies, Seattle is poised to become an international hub for fusion commercialization.]," says Chris Ajemian, Vice President of CTFusion.
"Fusion will change the way humans interact with the planet. Zap Energy is excited to be an industry panel participant during the upcoming summit where we will share our bold vision of fusion energy in our near futures," says Benj Conway, President and Co-Founder of Zap Energy.
"This White House event is a bold signal that fusion is ready to be a part of the global energy conversation, and that it's time to build a regulatory framework for the thriving domestic industry being built around it. Helion appreciates the work CleanTech Alliance is doing to support these efforts," says Dr. David Kirtley, Co-Founder and CEO of Helion Energy.
This event will provide a great opportunity for fusion energy to be propelled into the national conversation and get the recognition it deserves as a clean, unlimited energy source that can help the US to meet our energy security and climate goals.
You can watch a livestream of the event on March 17 from 7:00am-10:00am PT (10:00am-1:00pm ET) by using this link.