Wednesday, June 24, July 1, July 8 & July 15, 2020| Online
Recaps of the 2020 CleanTech Innovation Showcase available here
The CleanTech Innovation Showcase brings the industry together to discuss the latest cleantech innovations, ideas and initiatives every June. The CleanTech Innovation Showcase attracts cleantech industry leaders from across the U.S., Canada and beyond to see technology innovations and featured presentations from industry notables. The event truly is a who's who of the Northwest region's cleantech industry. No other event gives you unprecedented access to industry leaders, decision makers, researchers, investors, policymakers, foreign business leaders, and the media!
Register for all 4 days to save 25% and receive access to recordings of every session!
---
Agenda
June 24
9:00 Welcome, and Opening Keynote from Jerry Bush, President and CEO, UMC. "Where to Focus in the Face of Crisis?" How UMC and the construction industry are navigating and innovating through the pandemic
10:00 Presenting Company/Organization Sessions (9 Presentations)
11:00 Virtual Networking and Sign-Off
July 1
9:00 "Investing in Cleantech" a panel discussion featuring 3 different types of investors on their strategies for green investing.
10:00 Presenting Company/Organization Sessions (9 Presentations)
11:15 Virtual Networking and Sign-Off
July 8
9:00 "Should we electrify everything?" A robust panel debate about deep decarbonization strategy considering the opportunity, benefits, and risks to our region.
9:57 Presentation from Corning
10:17 Presenting Company/Organization Sessions (6 Presentations)
11:17 Virtual Networking and Sign-Off
July 15
9:00 Welcome, and Closing Keynote from Andy Creech, Director of Capital Formation, Toronto Stock Exchange
10:00 1-on-1 Meetings with the Toronto Stock Exchange and Virtual Networking
10:30 Accelerator Company Presentations
11:30 Networking with Accelerator Companies.
---
Our Speakers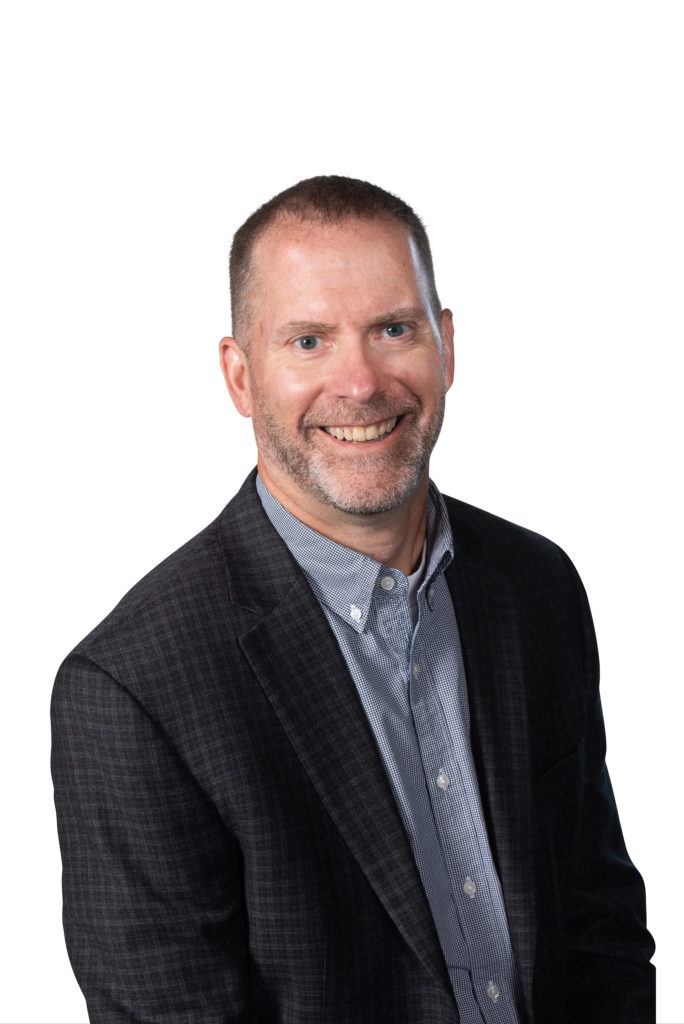 Jerry Bush, President & CEO, UMC
Jerry has spent his life in the mechanical and plumbing world. Growing up in the family plumbing business, he earned a bachelor's degree in construction management from Colorado State University. From there, he went on to a 30-year career in the Seattle area mechanical construction, energy, and service market.
Jerry has nearly 20 years as President & CEO of UMC. Through his leadership, the company moved from a plumbing and piping contractor to a full-service mechanical, engineering, energy, and service company. He has a strong business acumen with an unwavering eye on strategy. As a company leader, he has faced many unanticipated challenges. On his fourth day as President & CEO, 9/11 stunned the nation; later, the Great Recession; and today is COVID-19. His experience with downturns has led to a great understanding of the need for resilience strategies in the company. Through smart decisions combined with flexibility and compassion, he has helped turn unexpected challenges into opportunities.
Jerry is active in the community and in the industry. He formed the UMC Charitable Foundation as a conduit for corporate giving. He is a board member for Boys & Girls Club of Snohomish County, chair of the Mukilteo Planning Commission, and a member of the South Everett / Mukilteo Rotary. He is also chair of Local 26's Education Development Trust, Trustee of Local 32's Health Trust, chair of the MCAWW Center for Labor Relations and sits on the Advisory Committee for the Western Washington University Institute for Energy Studies.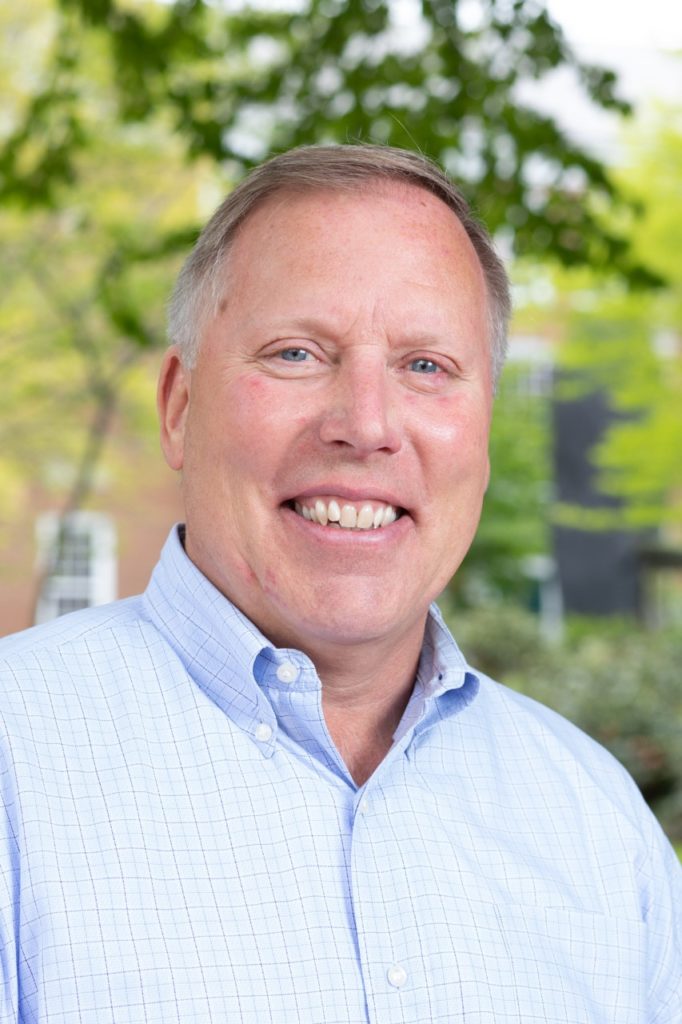 Craig Husa, Experienced CEO of High Growth Technology Companies
Craig has served as the CEO of multiple innovative, high growth companies in a broad range of industries including clean tech, fin tech, cybersecurity, and industrial tech. He has raised over $40M and led four companies to successful exits to large public companies.
Craig has been an advisor to Impact Bioenergy and sits on the board of NODE. Previously, Craig served as CEO of SuperCritical Technologies and was CEO of 3TIER (acquired by Vaisala, NASDAQ OMX Helsinki), a weather analytics platform that forecast for over 45,000 MW of wind capacity and assisted in securing over $8.0 billion in financing for utility-scale wind and solar facilities on six continents. Craig was also CEO of General Software (acquired by Phoenix Technologies Ltd, NASDAQ: PTEC), and Healia (acquired by Meredith Corporation, NYSE: MDP). Earlier in his career, he founded CourtLink Corporation (acquired by LexisNexis) and served in the U.S. Navy as a submarine officer.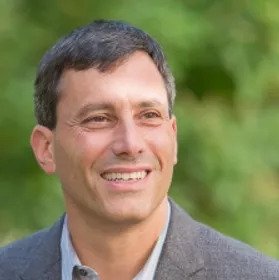 Eric Berman, President & Co-Chair, E8
Eric Berman led teams at Microsoft and Expedia through 2005. Since leaving Expedia, he has turned his attention to cleantech and has made many investments with E8 over the past 12 years.
​For many years, Eric served as the Chair of E8's Screening and Due Diligence process, bringing a rigor to the process, as well as drawing in and helping to educate members who were new to angel investing. Eric became Co-Chair of E8 in September 2015.​
Eric runs MyFlightbook.com, a service for pilots to track their hours.
He spends much of his time volunteering with environment- and education-oriented non-profits. He has served on the board of Zeno (a Seattle-based math non-profit), is a trustee for the Cheetah Conservation Fund, a national council member for the World Wildlife Fund, a partner at Social Venture Partners and a volunteer pilot for Angel Flight West.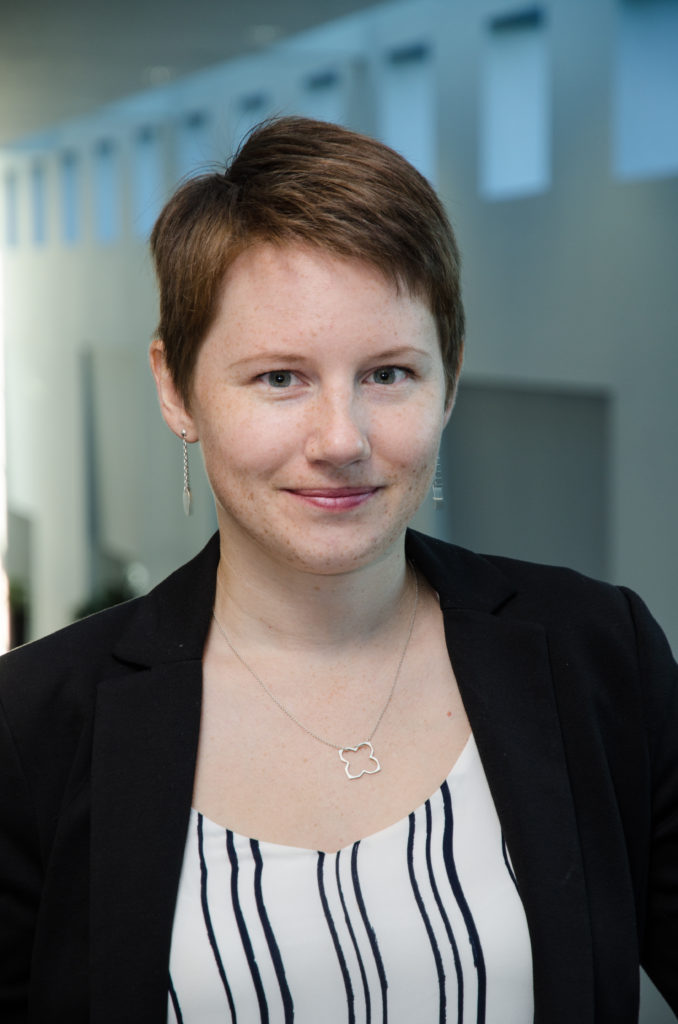 Julia Davourie, Partner, Small World Group
Julia is a Partner at Small World Group, a seed-stage VC fund based in San Francisco that funds startups in the areas of CleanTech and MedTech.
Prior to joining Small World Group, Julia analyzed Private Equity investments at Canadian Shield Capital, a PE firm focused on energy and industrial companies. Previously, Julia was a Senior Engineer for Hatch, a global engineering-consulting firm focused on mining, energy, and infrastructure, advising industrial clients with solutions to reduce their operating costs, energy consumption, and greenhouse gas emissions.
Julia holds both an M.Eng. in Energy Engineering from INSA Lyon (France) and an M.Eng. in Environmental Engineering from Mines ParisTech (France) and Tsinghua University (China). Julia grew up in Paris, France, and lived, studied and worked in France, Canada, and China.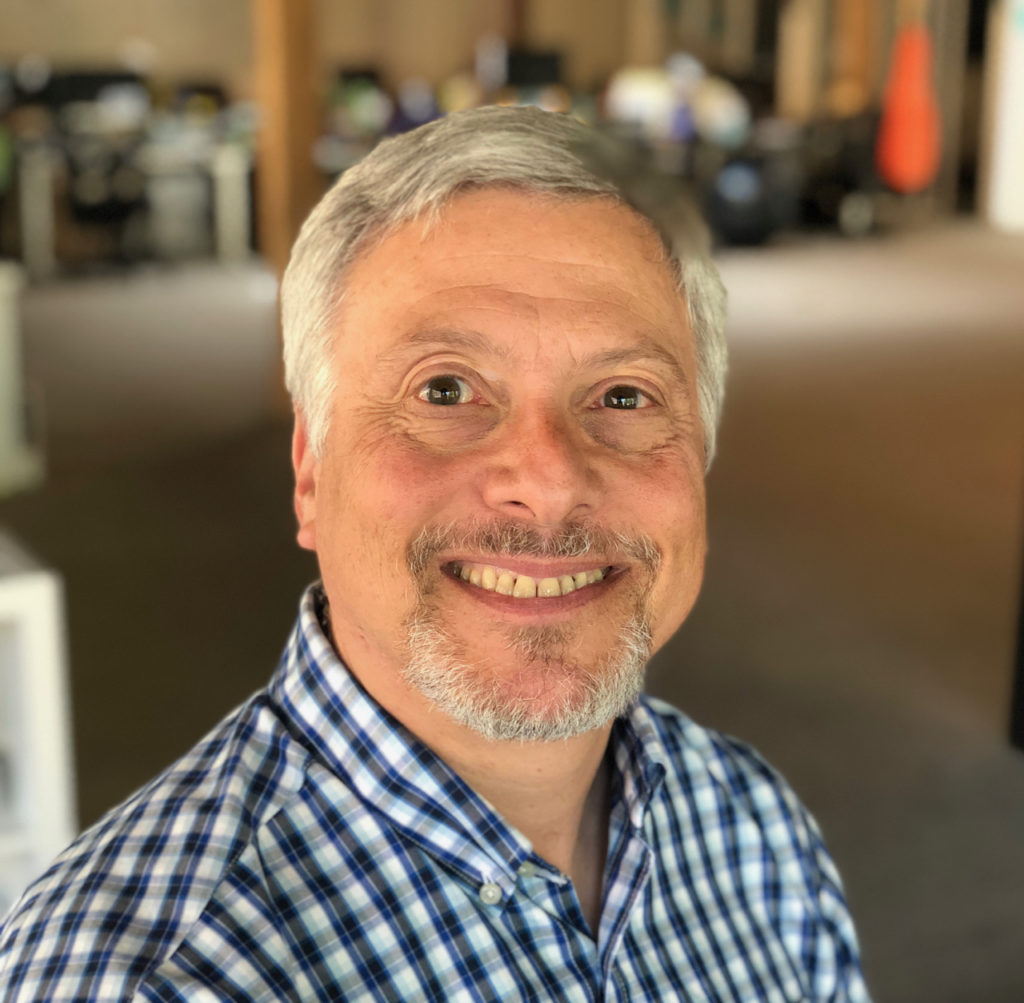 Leon Wolf, Vertuelab – Leon Wolf is a grant specialist supporting SBIR/STTR and technology proposals and is the manager for SBIR/STTR Assistance at VertueLab (formerly Oregon BEST) as well as owning his own consulting business. He has helped hundreds of companies and organizations prepare SBIR/STTR and other proposals to USDA, NSF, NIH, EPA, and DOE, and has delivered dozens of training sessions on funding. Mr. Wolf worked at Hewlett-Packard in Corvallis OR for 25 years as an engineer and manager. He has a BS in Chemical Engineering from Rennselaer Polytechnic Institute and an MSChE from the State University of New York at Buffalo and presently lives in Portland, OR.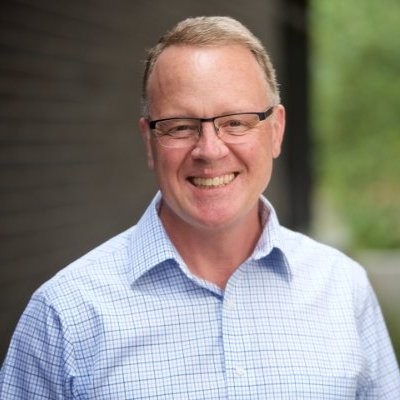 Patrick Dooris, Communication Coach, News Reporter, KGW TV
Pat Dooris is a reporter at KGW in Portland, Oregon, specializing in general assignment reporting. He joined KGW as a reporter in 1990.
His career began when Glenn Johnson, a professor at Washington State, told him about an opening at KCWT-TV in Wenatchee, Washington. After working as a reporter in Wenatchee, Dooris was a reporter at KEVN-TV (FOX) in Rapid City, South Dakota, an anchor and producer at KNDO-TV (NBC) in Yakima and an anchor and reporter for WFRV-TV (CBS) in Green Bay, Wisconsin.
Dooris' career highlights include reporting that contributed to the authorities solving a ten-year-old murder mystery in Green Bay, saving a child's life with a report on meningococcal and flying with the Thunderbirds pulling nine G's.
Ken Dragoon, Executive Director, Renewable Hydrogen Alliance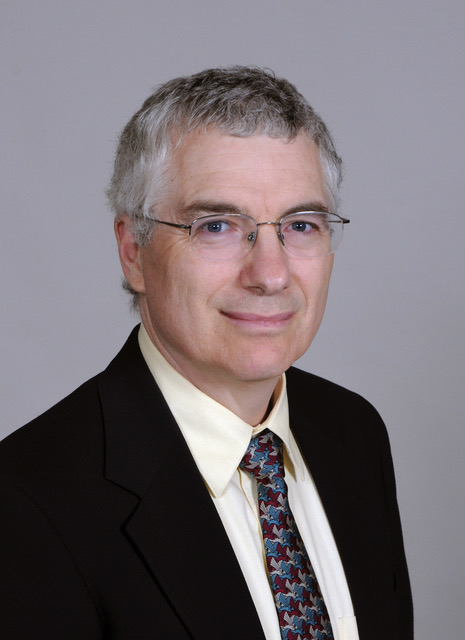 Ken is a three-plus decade veteran of the electric power industry. He founded Flink Energy Consulting in 2014, helping clients in the transition to renewable energy and is Executive Director of the nonprofit Renewable Hydrogen Alliance (RenewableH2.org) that advocates using renewable electricity to make climate-neutral fuels. His career began in hydro resource planning at the Bonneville Power Administration, and transitioned to managing other renewable resources at PacifiCorp, Renewable Northwest, Northwest Power and Conservation Council, and Ecofys (now Guidehouse). He authored Valuing Wind Generation on Integrated Power Systems (2010) and holds an MS in physics from University of New Hampshire (1982).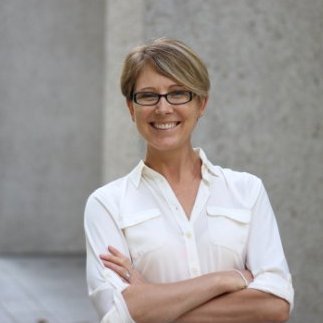 Nicole Hughes, Executive Director, Renewable Northwest
Nicole Hughes joined Renewable Northwest as Executive Director in July 2018. Nicole has over 14 years of experience in project development and consulting for utility-scale wind and solar energy projects, working for AWS Truepower, HDR, Element Power, RES Americas and Tetra Tech. She has also contributed to policy,serving on the American Wind Energy Siting Committee and the Health and Safety Standards Committee, the Oregon Department of Lands and Conservation Division Rules Advisory Committee, and worked on Wind Energy Guidelines for Washington, Oregon and California. In her previous work, Nicole engaged with Renewable NW as a member and understands first hand the importance of the organization's coalition work between advocacy organizations and renewable energy businesses in moving the region forward towards a clean energy future.

Tim Zenk, Principal, Molecule Team
Tim Zenk has spent much of his distinguished career shaping public policy and business. He has helped regional, national and global leaders become better executives and educated public on key issues impacting the nation and globe.
His more than 20 years of rich experience has taken him to the front lines of Washington D.C., from the halls of Congress and the White House to the back roads of the Middle East, India and China.
Most recently, for ag-biotech company Phytelligence, he worked to establish a World Bank program to revitalize a 100-year-old fruit industry in Himachal Pradesh and Kashmir India. The program will bring modern sustainable, locally-grown apples, pears and cherries to improve availability of nutritious locally grown foods in India. India is the 4th largest producer of apples in the world and 100% of its crop is used domestically.
​
At Sapphire Energy, he was a senior executive of the Gates-funded executive team in development of renewable crude oil from algae. He worked closely with the USDA and USDOE to secure $100 million+ in federal funding to build a demonstration Green Crude farm in New Mexico. He also led the team of engineers and scientists along with airplane manufacturers and refiners to demonstrate the use of Green Crude jet fuel. The fuels were successfully tested on commercial aircraft, ships and cars.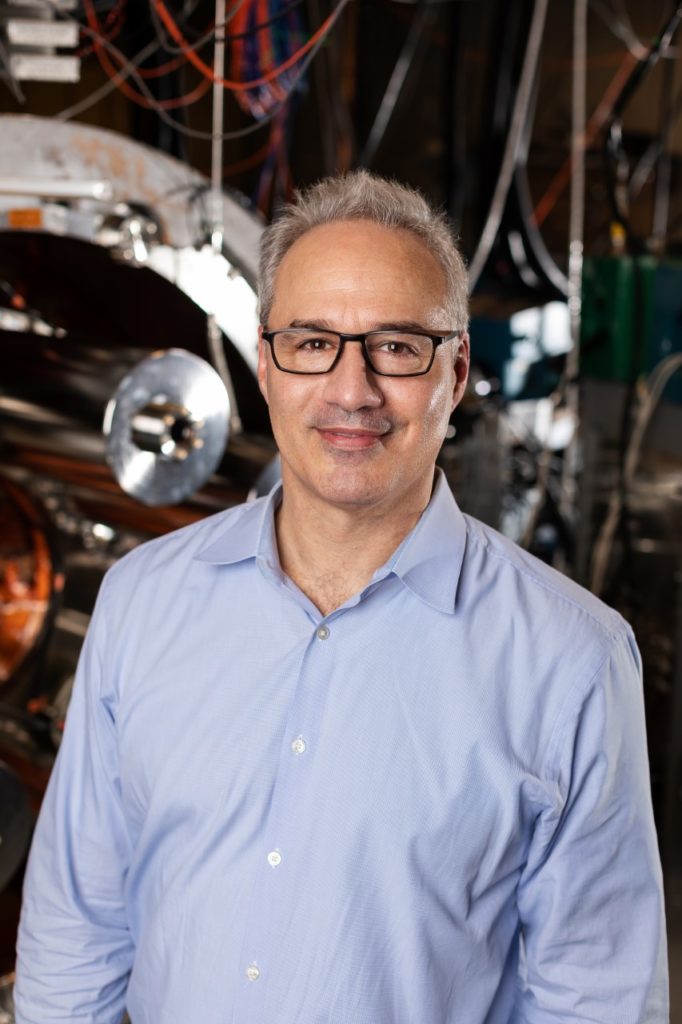 Chris Ajemian, VP Business Development and Regulatory Affairs, CTFusion
Chris Ajemian is a founder at CTFusion, a commercial fusion energy startup that spun off from the University of Washington and that is currently operating on two U.S. ARPA-E grants. He works with investors, scientists, federal and state regulators, and non-profit and environmental groups in preparing the country for fusion energy.
Before joining CTFusion, Chris practiced corporate law, founded and was a CEO for a software start-up, advised three presidential campaigns, served on nonprofit boards and as a journalist covering the White House. He has also been a project manager for the Pacific Northwest National Laboratory where he focused on energy and environment technology. Before his energy work, he worked in foreign policy planning, specializing in Northeast Asian political military affairs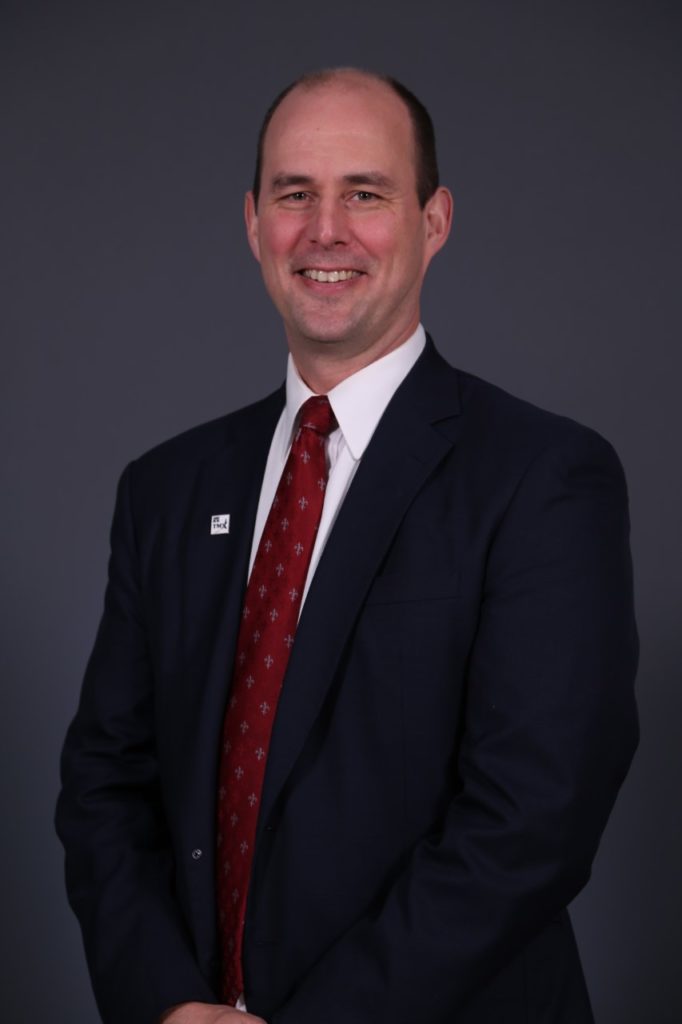 Andrew Creech, Director of Capital Formation, TSX Venture Exchange
Andrew Creech is Director of Capital Formation at the TSX Venture Exchange (the Exchange). He has primary responsibility for the Listings Department in Vancouver and is also a member of the Exchange's Executive Listings Committee.

Andrew is responsible for a multidisciplinary team of professional and administrative staff, including geologists, lawyers and accountants, who are dedicated to listing quality applicants on the Exchange, and enhancing the reporting and dissemination of information from public issuers. Some of these duties include reviewing major transactions, coordinating new listings, and working with industry stakeholders to facilitate issuer transactions.

Andrew is also a Chartered Accountant. Prior to joining the Exchange in 2004, he was in public practice at a Vancouver firm.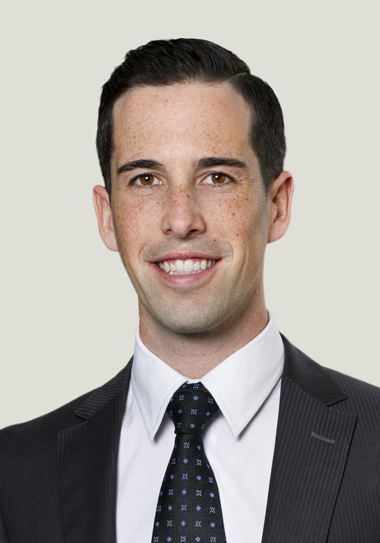 Justin Kates, Partner, DuMoulin Black
Justin Kates* is a partner of DuMoulin Black LLP, practicing primarily in the areas of securities, corporate finance, mergers and acquisitions, and corporate and commercial law. Justin works with clients in a wide range of industries including technology, life sciences, food & beverage, and natural resources.
Justin advises clients from all stages of development ranging from early stage to large public companies. His practice includes advising these clients on a range of matters, including equity and debt financings, stock exchange listings, mergers and acquisitions, reorganizations, and general corporate/commercial matters.
Justin was selected in 2017 by the TMX as one of Canada's Next 150: Young Entrepreneurs and Forward-Thinkers. He has been recognized by Lexpert as a Leading Lawyer to Watch in Corporate Finance & Securities and in 2019, he received the Lexpert Canada Rising Star Award for Leading Lawyers Under 40.
*Practising through a law corporation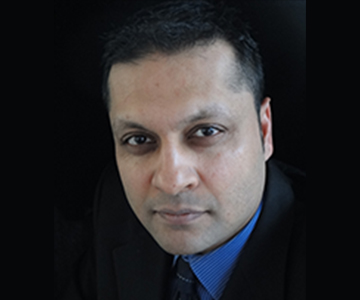 Sandeep Gupta, Managing Partner, Impact Capital
Over the past twenty-five years, Sandeep has founded and successfully exited at over $100M multiple semiconductor, software, and systems technology companies. Additionally, Sandeep has held Division General Manager and Business Unit Director roles at large multi-national semiconductor firms, operating offices in North America and Asia, and conducting business in Europe and Asia Pacific. Sandeep has led the acquisition of seven companies ranging from $800k to $720M, and led due diligence for multiple firms. Sandeep holds an Electronics Engineering degree from University of British Columbia and now resides in Vancouver.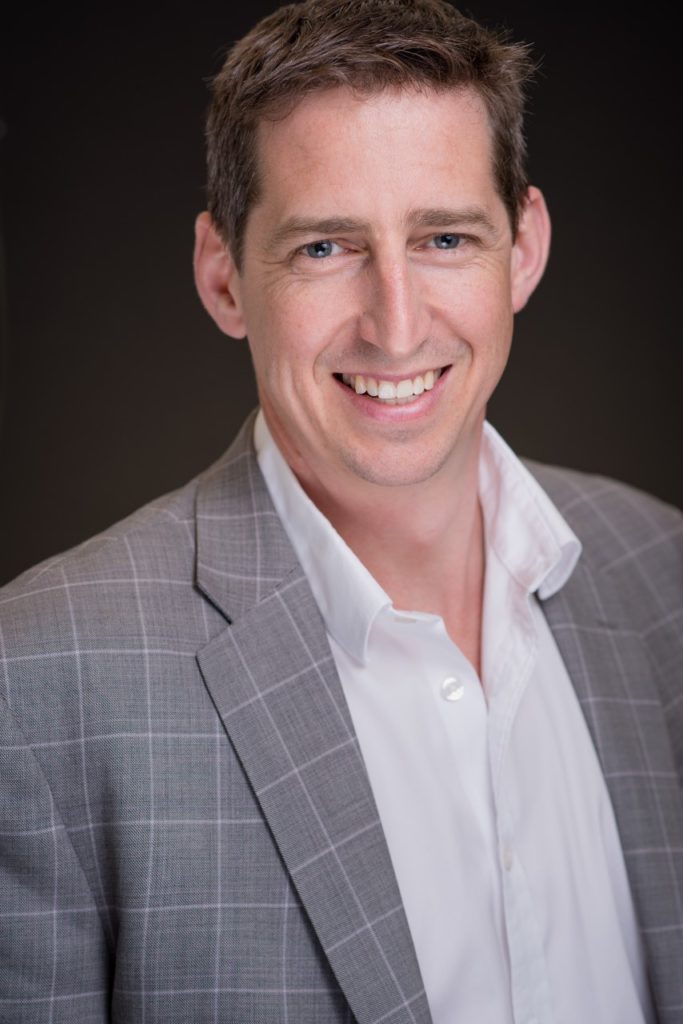 Jeremy Wright, President & CEO, Seatrend Strategy Group
Mr. Wright brings over 20 years' experience to clients as President and CEO of Seatrend Strategy Group. He currently serves as a Director of Centurion Minerals, AmWolf Capital, Freeform Capital Partners, Demetra Minerals, and Good Ventures; and previously served as a Director with the Canadian Freestyle Ski Association, and Pacific Community Resources Society. Additionally, Mr. Wright currently serves as the CFO for several public and private companies including: Centurion Minerals, Portofino Resources,
AmWolf Capital, and Freeform Capital; and was previously the CFO for GTEC Holdings (ending August 2019).

Prior to Seatrend, Mr. Wright spent 6 years in a senior role at Deloitte LLP. He has broad experience working with senior management developing strategies and solutions to business issues mainly related to corporate finance, cost and risk management, and governance focused on clients in the mining, technology, and regulated marijuana sectors. He has been interviewed by Global Business Reports for their report "Territories Mining and Exploration 2012"; and authored "Extracting Value – Yukon Mining 2011" for the Yukon Chamber of Mines.
Mr. Wright is a Chartered Professional Accountant (Certified Management Accountant). He has extensive negotiation training, including the University of British Columbia's Sauder School programs: "Advanced Negotiation Skills" and "Strategies, Skills and Tactics of Negotiation". He also holds a Bachelor of Arts, with honours in Environmental Economics from Brock University.
The 2020 CleanTech Showcase Presenting Companies.
Last year, twenty-four leading cleantech companies and organizations presented the latest industry initiatives and innovations at the CleanTech Innovation Showcase, and the 2020 competition is now complete.
An independent panel of cleantech professionals members will review these applications and select the most innovative companies and organizations, which will each receive 20 minutes to showcase their latest clean technology innovations, initiatives and ideas in front of the event's more than 400 attendees spanning industry, investors, policymakers and media.
---
Thank you to our Sponsors!
Presenting

Principal
Supporting

Cascadia CleanTech Accelerator Pavilion
Want to join them? Sponsoring the CleanTech Showcase is a great way to get your brand noticed. Check out the sponsorship packages and find the level that's right for you!
---
Interested in previous Innovation Showcases? Check the links below: