November 8, 2012
Dorsey & Whitney, 61st Floor, Columbia Tower, Seattle
Moderated by Andrew Wells of Nyhus Communication
Videos of the Event can be found on YouTube here.  They are separated into eight 10-minute videos.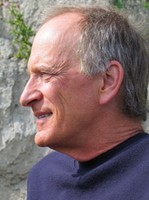 Denis Hayes, President & CEO, Bullitt Foundation, is a seasoned veteran of many legislative, cultural, and courtroom battles over the years, and the author of numerous books and articles. Denis is probably best known for having been National Coordinator of the first Earth Day. In addition to serving as President of the Bullitt Foundation, Denis is the immediate past chair of the boards of the Energy Foundation and of the American Solar Energy Society. During the Carter Administration, Denis directed the federal National Renewable Energy Laboratory. He has been a visiting scholar at the Woodrow Wilson Center and at the Bellagio Center in Italy. He has been a senior fellow at the Worldwatch Institute, an adjunct professor of engineering at Stanford, and a Silicon Valley lawyer. Internationally, Denis is recognized for having expanded Earth Day to more than 180 nations and is the honorary chair. Denis has received the national Jefferson Medal for Outstanding Public Service as well as the highest awards bestowed by the Sierra Club, Humane Society of the United States, National Wildlife Federation, Natural Resources Council of America, Global Environmental Facility, Interfaith Center for Corporate Responsibility, American Solar Energy Society, and Commonwealth Club. He has served on dozens of governing boards, including those of Stanford, the World Resources Institute, the Federation of American Scientists, the Energy Foundation, Children Now, the National Programming Council for Public Television, the American Solar Energy Society, Greenpeace, CERES, and the Environmental Grantmakers Association. Time magazine selected Hayes as one of its "Heroes of the Planet." He has been profiled as "Newsmaker of the week" by ABC News and as "Today's Person in the News" by the New York Times. At the Bullitt Foundation, Denis leads an effort to mold the American Pacific Northwest into a global model of sustainability. Focusing mostly on the region's largest cities (Seattle, Portland, and Vancouver) and its dominant industries, the foundation applies principles of the science of ecology to the design of 'human ecosystems.' The foundation is currently designing and intends to construct and own the world's greenest office building.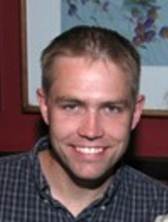 Rob Jenks, Ph.D., Clean Energy and Sustainability Expert, McKinsey & Company, is an expert in the Sustainability and Resource Productivity Practice, a cross-industry and cross-functional practice focused on business opportunities and challenges in sustainability. Rob has developed a deep expertise in energy, clean technology, and energy policy and economics, with a focus on energy efficiency, renewable energy, smart grid, and electric power generation and transmission. He helped to create the Low Carbon Economics Toolkit, a suite of models that helps to estimate the energy market and economic impacts of new energy technologies and energy and climate policies. Rob has a Ph.D. in Physics from Harvard and an M. Phil in the History of Science from Cambridge.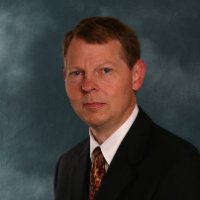 Doug Moore, P.E., President, McKinstry has over 30 years of experience. Doug was instrumental in evolving McKinstry's capabilities to include mechanical and electrical design, build, operate, and maintain services. His extensive knowledge of the construction industry includes Pre-Construction Services and the strategic integration of design activities, budget models, constructability reviews, early procurement of equipment and building automation systems, and Building Information Models. As McKinstry's Lead Mechanical Engineer, he is a registered professional engineer in WA, OR, AK, and ID. In addition, Doug advocates McKinstry's commitment to sustainability and is a LEED Accredited Professional. He is responsible for overseeing a staff of 1,600 employees.