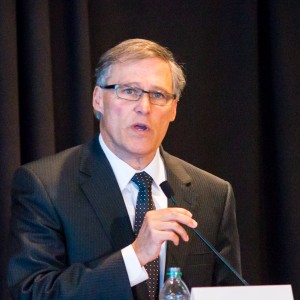 By Andrew Garber, The Seattle Times
President Barack Obama has selected Gov. Jay Inslee and 25 other elected officials to serve on a climate change task force.
Inslee's office on Friday said the panel will include governors, mayors, county officials and tribal leaders from a range of states and communities.
"Washingtonians are every day seeing the dangerous effects of climate change in more devastating wildfires, increasing ocean acidification, and other impacts that are already taking a toll on our economy and our natural resources. And while we undertake actions to reduce the greenhouse gas emissions that are driving these dangerous climate shifts, we must as a state and nation better prepare our communities and our infrastructure to face these accelerating impacts," Inslee said in a statement.
Read the full article here.