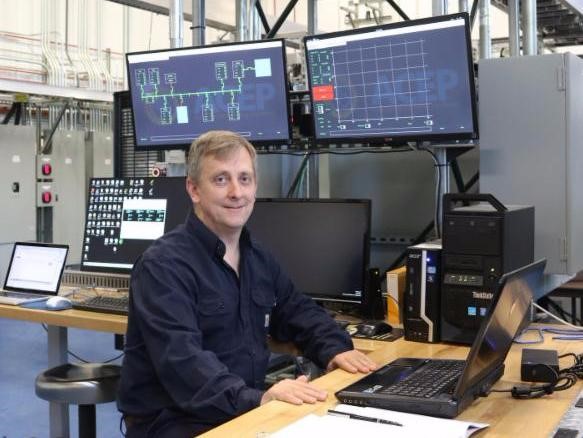 The Alaska Center for Energy and Power (ACEP) welcomes Rob Cermak as the Power Systems Integration Lab (PSI) Programmer and Control Systems Integrator. Cermak will provide programming and control system integration assistance for all users of the PSI laboratory. 
Cermak was employed most recently by the former Arctic Region Supercomputer Center in Fairbanks as an Information Systems Professional.  Prior to moving to Alaska, he was working as a programmer in New Jersey for Rutgers, The State University while completing an undergraduate and Master of Science degree in Meteorology. Cermak enjoys the challenges of off-grid living using a mix of solar, wind, diesel and gas power generation.
Rob Cermak's current projects include:
Improvements to the PSI SCADA and data collection systems.
 
Actively involved in integration and interoperability of instrumentation for use in the PSI SCADA system and high resolution data collection.
 
Documentation and preservation of hardware, software and lab processes to ensure ongoing operations of the PSI laboratory.