In November, CleanTech Alliance granted awards to two individuals whose groundbreaking technologies are improving clean technology innovation across sectors. Dave Curry received the CleanTech Achievement Award for his tireless efforts building the nation's energy storage sector as part of Demand Energy. Curry's experience in the telecommunication industry allowed him to anticipate the energy sector's shift from centralized to distributed systems. Demand Energy began providing the storage technology needed for those systems before the transition really began. Today the company is more relevant than ever, as renewable energy sources and smart grid technologies have become more viable. Enel recently acquired the company, bringing the technology to a global scale while still supporting a workforce in Washington State.
 
Virginia Emery received the CleanTech Vision Award for her startup BetaHatch, which is disrupting the agriculture sector by rethinking the role of insects. Launched in 2015, BetaHatch is industrializing insects as a cost and energy saving source of nutrients for food animals and fertilizer for plants. Emery's background in entomology and curious nature led her to start this bold company which she hopes will pave the way to insects as an accepted food source for humans as well.
 
We sat down with both winners to learn more about their work and impact in the industry, and what is coming next. 
Virginia Emery – founder of BetaHatch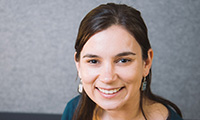 Do you consider your technology to be disruptive? Why or why not?
Beta Hatch is quite literally disrupting the agricultural sector by developing an entirely new ingredient: insects. We produce insects as a high protein and high fat feed ingredient for aquaculture and for poultry. As they grow, they produce frass (insect manure) with is a nutrient dense fertilizer for plants. We can grow our insects (mealworms) without water, indoors, year round, and from all types of organic by-products, including spent brewer's grains. Imagine every glass of beer also contributing to the growth of our food and our meat. That's some disruption that the Pacific Northwest can surely get behind. Our technology allows us to grow insects at a scale that has never before been attempted, on the order of thousands of tons a month.
That being said, what we do is simultaneously disruptive and inspired by the basic principles of nature. We are producing a whole new set of agricultural commodities, and developing a revolutionary new tool for organic waste management, but we are doing it with one of nature's oldest inventions. As nature's nutrient cyclers, insects have been digesting waste and feeding fish, birds and soils for millennia.
Our technology is disruptive by industrializing a natural process that has never been harnessed before.
What is next for your company?
In 2018, Beta Hatch will be building out a pre-commercial facility south of Seattle. This new facility will allow us to benchmark our technology at commercial scale, as well as design for our flagship factory which we aim to break ground on in 2019. We should be producing several tons of product each month by next spring. We are continuing to develop the technology to scale insect production for agriculture, and to pioneer this new industry.
We will be expanding our team to include expertise in agriculture, manufacturing, engineering and entomology, so we are always on the lookout for standout talent!
Dave Curry – founder of Demand Energy
What led you to the energy sector?
I spent most of my career in telecommunications, and launched and sold two companies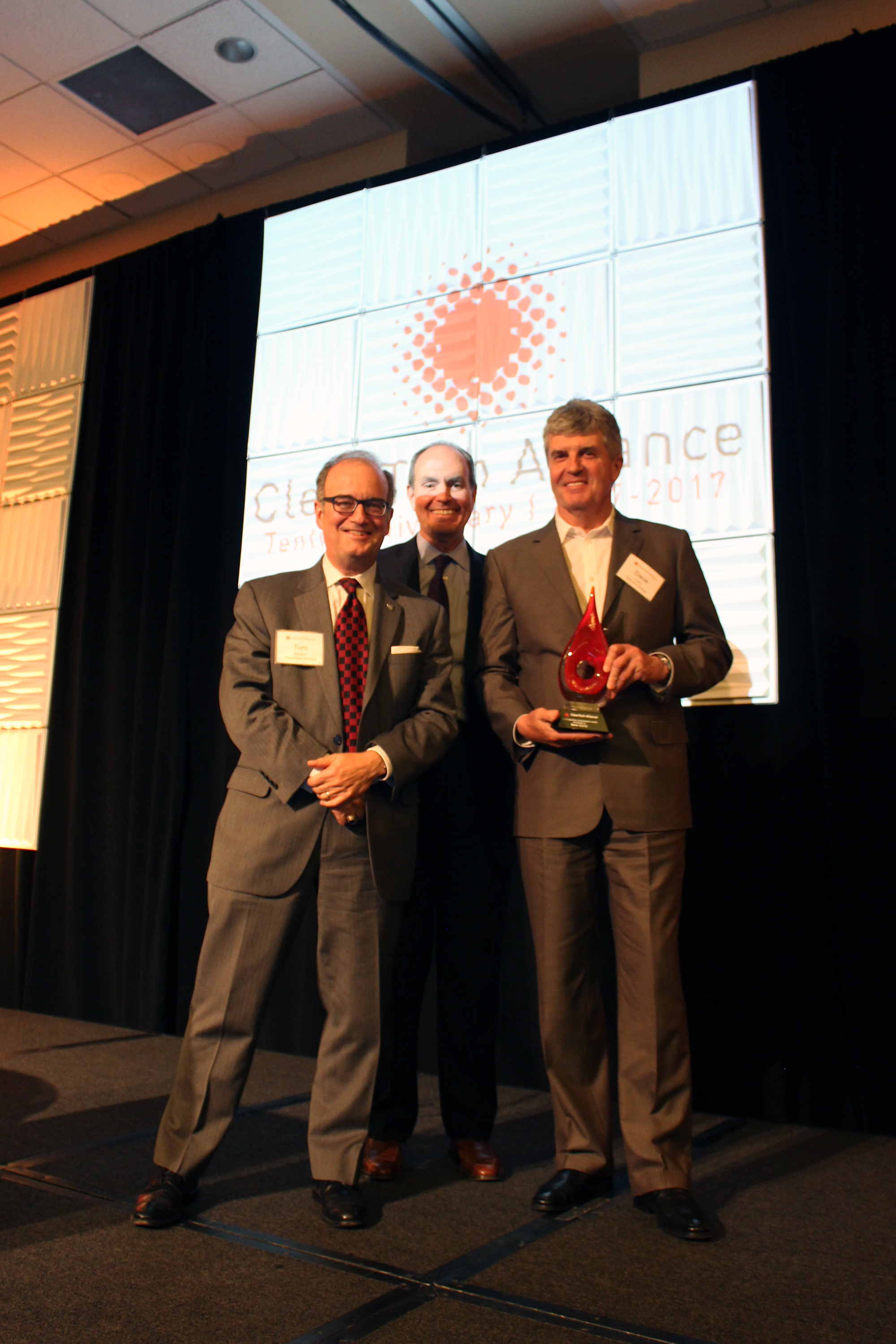 successfully in that sector. When I closed the second company in 2008, it occurred to me that emergence of the internet and wireless networks would disrupt utilities and the energy sector in a similar way that it disrupted telecommunication. The technological change would move the sector from centralized to distributed systems. I knew the transition would require better energy storage options, so I launched Demand Energy to provide that technology.
Initially I thought utilities would be our primary customers, but I soon realized I had underestimated how long it would take to make regulatory changes necessary to implement the new technology at the utility level. Even so, we found a need for the technology in utility customers, specifically high-rise office buildings in New York.
 
When will the sector be ready for this technology?
It will likely still take another 10 years for the regulations to catch up with the technology. Demand Energy was recently acquired by Enel, a move which will continue scaling up the technology and improving battery storage for that future. In addition, our changing climate and energy needs will make energy storage a necessity. China is already experiencing this, as growing populations and deteriorating air quality have motivated real investment in clean energy sources. At some point, no country will be able to afford maintaining the status quo.
 Now that you have successfully launched and sold three companies across two sectors – what's next? 
Asking that question led me to launch another company called NextWatts. The company explores what the next major source of watts will be. The company is more project-oriented than tech-oriented. We bring in the best in class technology to apply to business opportunities. For instance, we are working with Demand Energy, EnerG2 and Pacific Northwest National Labs to explore and assess the benefits of battery technology.
What consistently draws you back to entrepreneurship?
The freedom and willingness to explore new ideas and business models. Entrepreneurship does come with financial risk, and risk to the certainty of a secure future for your family. The opportunity to create something that did not previously exist, and to provide a community like Spokane with 100 or more new jobs makes it worth the risk. Today I have nearly four decades of experience under my belt and more financial security, making the risks easier to take both for me and my family.