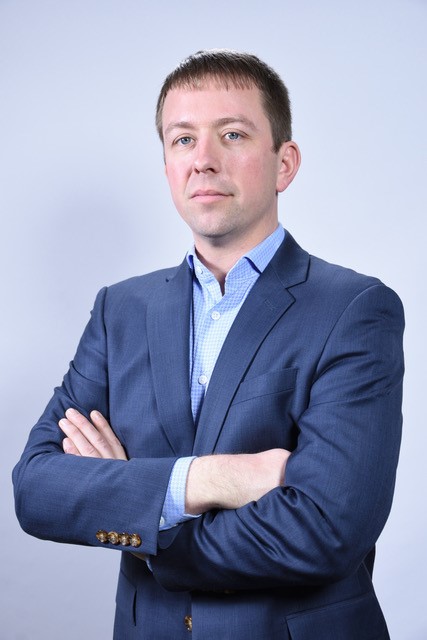 CleanTech Alliance member Leif Elgethun shares how his company Retrolux is adapting to and overcoming the challenges presented by the COVID-19 pandemic.
In an effort to inspire and connect our members in these difficult times, the CleanTech Alliance is publishing a series of profiles to highlight how are members are adjusting to this new normal.
You can read our first profile on Eric Moe and UMC here, our second profile on Michael Smith and Impact Bioenergy here, and our third profile on Russ Weed and CleanTech Strategies here.
Leif drives Retrolux's strategic vision and manages investor relations. Before Retrolux Leif was involved in several clean energy startups, including: Bluebird Solar and Light, Site Based Energy, Intermountain Energy Partners, and E-Newables.
Q: What federal and/or state financial relief programs have you applied for, if any?
A: We applied for and received the PPP and EIDL loan programs.
Q: How have operations changed at your work? What does your new workday look like?
A: We transitioned from 50% remote – 50% office to 100% remote with our employees. Since we already had all the systems to work remote effectively, we didn't see very many changes in our overall operations with the exception of a severe reduction in business related travel.
Q: What has been the biggest challenge for you or your business due to COVID-19?
A: Uncertainty has been our biggest challenge. Uncertainty about how COVID-19 would affect our customers and in turn us, uncertainty about when or if we would receive the federal financial relief we applied for. Uncertainty about how fast our market will rebound and what % of our customers and prospects will even still be in business as well as ultimately needing our products and services.
Q: Do you have any success stories or lessons learned from the health crisis?
A: We rapidly evaluated our business and made major changes within the first 2 weeks. We followed that by robust customer interviews, business model change brainstorming, and then laser focus on what we decided was our best pathway forward. We're now growing again and learned a ton from our customers while building brand loyalty as a company that cares truly about our customers. We even started a new business, Safe Access to help our customers safely get back to work that's now growing on its own!
Q: Do you have any other comments you want to share?
A: Major market disturbances provide a great opportunity to revisit your business model and business fundamentals. Take advantage of the opportunity to rethink your business and your relationships with your team and customers and you'll come out stronger than you entered the crisis.
If you would like to tell your COVID-19 story and be featured in a future member profile, please email lindsay@cleantechalliance.org