12:00 – 1:30 PM PT
Perkins Coie Seattle Office
1201 3rd Ave #4900, Seattle, WA 98101
The Buildings, Utilities, and Infrastructure Living Together – or the BUILT Cluster leverages Washington State's social and intellectual capital to accelerate, scale, and replicate sustainable and innovative planning, design, and construction practices/technologies. We work together to transform the built environment equitably and decarbonize related infrastructure materials and operations while continuously improving environmental justice. Speakers at this luncheon will share more about the vision and discuss how you can get involved.
Speakers: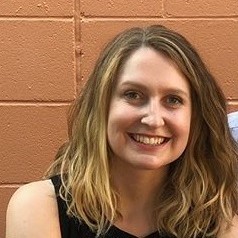 Rachelle Ames, Vice President of Economic Development, CleanTech Alliance
Rachelle Ames leads the BUILT Cluster focusing on decarbonizing infrastructure and built environment and one of the initial clusters launched by the Washington State Department of Commerce's Innovation Cluster Accelerator Program. She also leads the Alliance's entrepreneur support programs and has developed the new Lab2Launch resource focusing on breaking down barriers between industry and the Northwest's academic institution resources.
In addition to entrepreneur support and commercialization activities, she leads member and sponsors development and engagement, and partnership outreach for the Alliance. Rachelle joined the CleanTech Alliance in 2018, after five years at Washington State University working within the Office of Research and focused on industry-academia engagement and technology transfer.
She has a Professional Science Masters (PSM) in Molecular Biosciences from Washington State University and is passionate about helping scientists, engineers, technical founders, and industry communicate their technologies and innovations to others to increase collaboration opportunities through shared understanding.
More speaker information coming soon!